Get Creative Decorating Easter Eggs with Beautiful Paper Napkins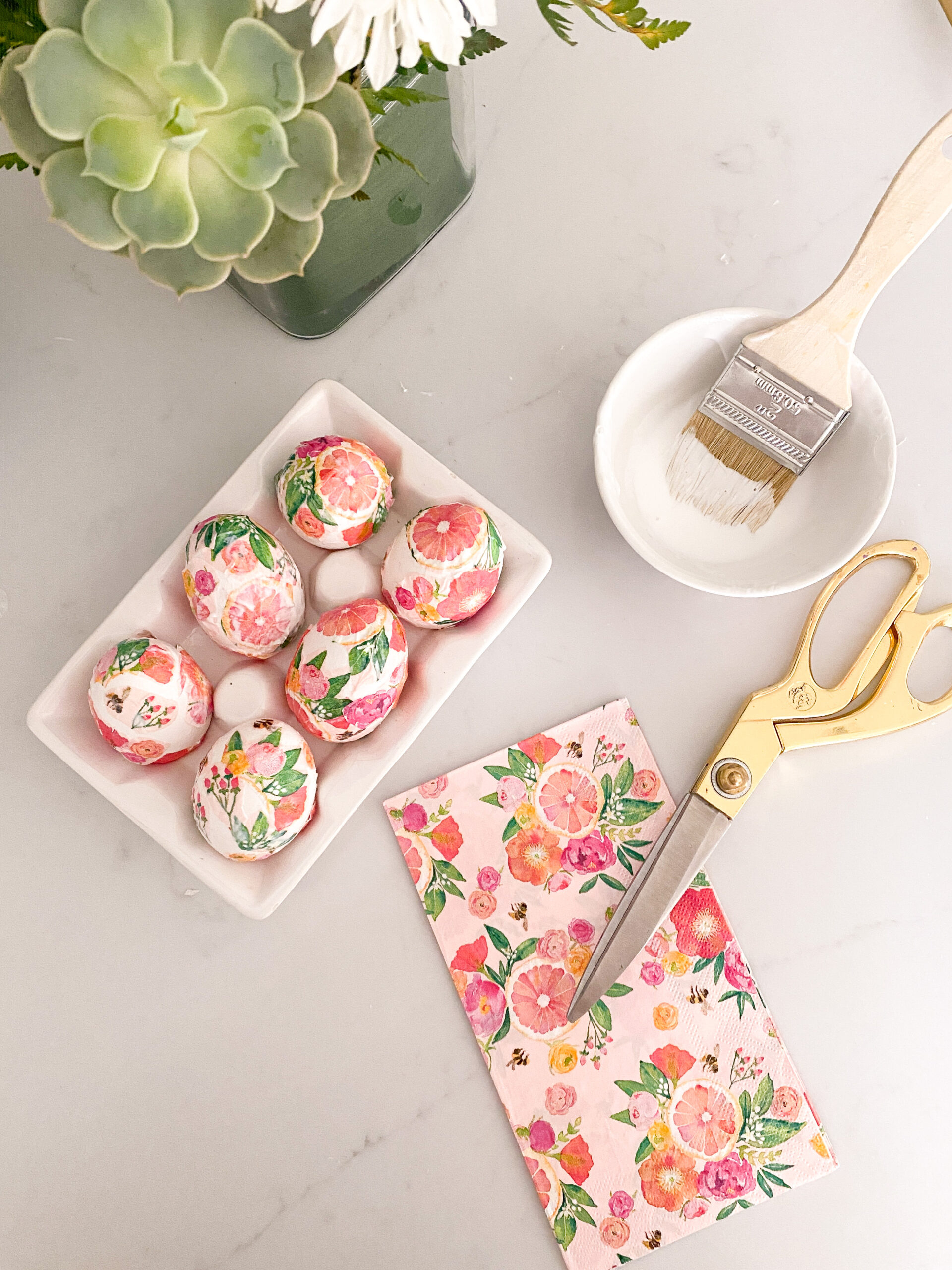 My daughter reminded me just a few days before Easter that we forgot to decorate Easter eggs. My children are getting older and I really thought they had no interest. Well, I can assure you that my boys have no interest but my youngest daughter sure did. So we made it a fun afternoon craft-sesh and made these DIY paper napkin Easter eggs. They are SO easy to make and always turn out so gorgeous. We made them with real white eggs and pretty spring paper napkins. You can make these DIY paper napkin Easter eggs with really any napkin designs and even with tissue paper. The best is really thin paper that can fold easy and napkins or tissue paper is perfect for that.
Check out these other Easter Egg Decorating Techniques:
Okay first thing that you need to do is decide what kind of eggs you want to make them with. You can use faux eggs or really eggs. I didn't have any faux eggs on hand but I did have white eggs. I decide not to hard-boil my eggs because I want them to last for eggs. So I decide to blow-out my eggs. This technique is very easy and quick IF you do it the right way.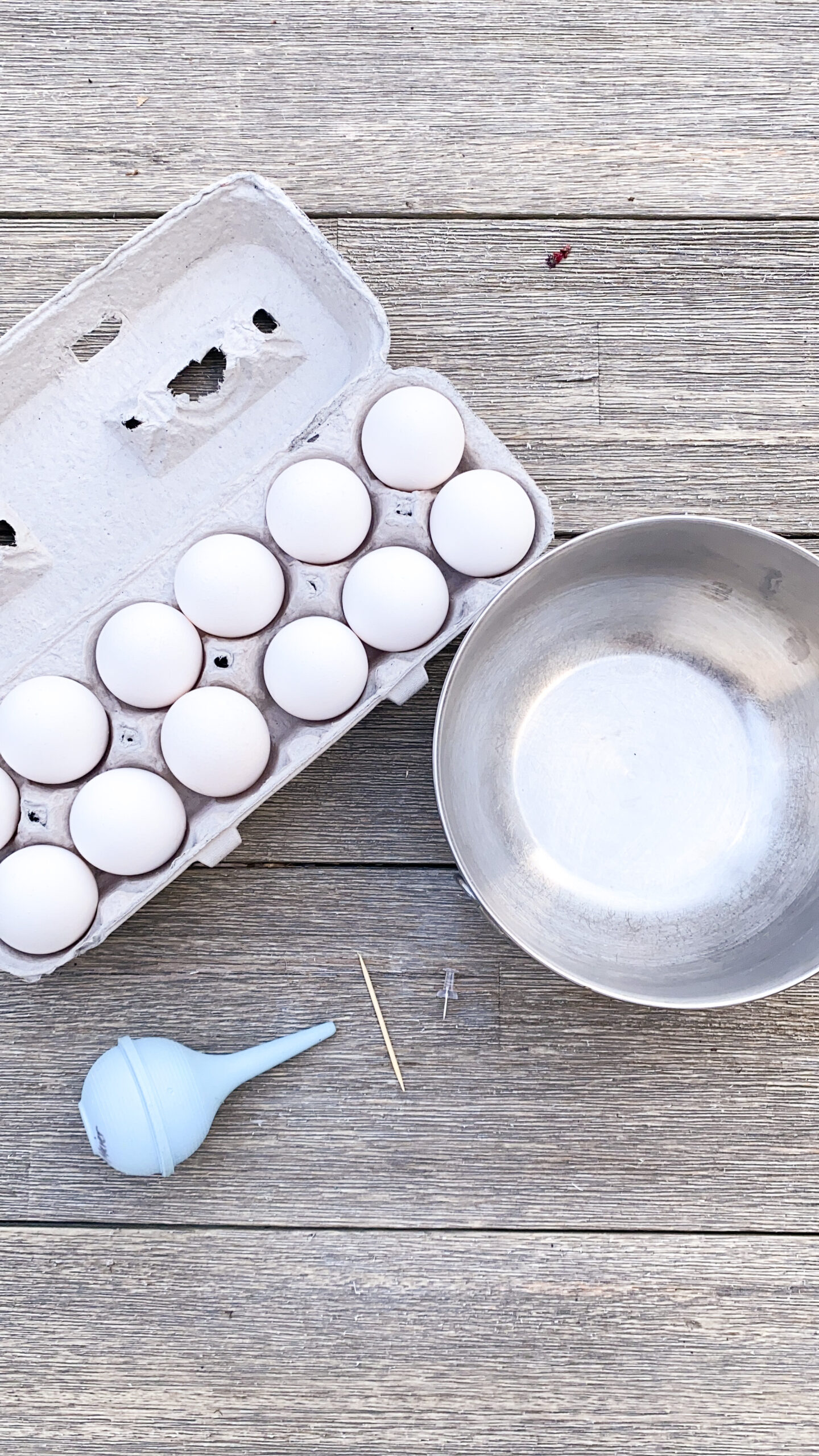 All you do is take a thumbtack and punch a hole on both sides of the egg. Make the hole a little bigger than a toothpick on other sides. Grab a bowl and a nasal suction syringe. I had quite a few of them on hand from when my kids were babies. Take the suction syringe and put it over one of the holes and start pushing air into the egg. Make sure to have the other side of the egg over the bowl. The egg whites and yolk with squirt out of the hole. Keep the whites and yolk for scrambled eggs in the morning. Clean the eggs and dry them out. Make sure there is no liquid inside.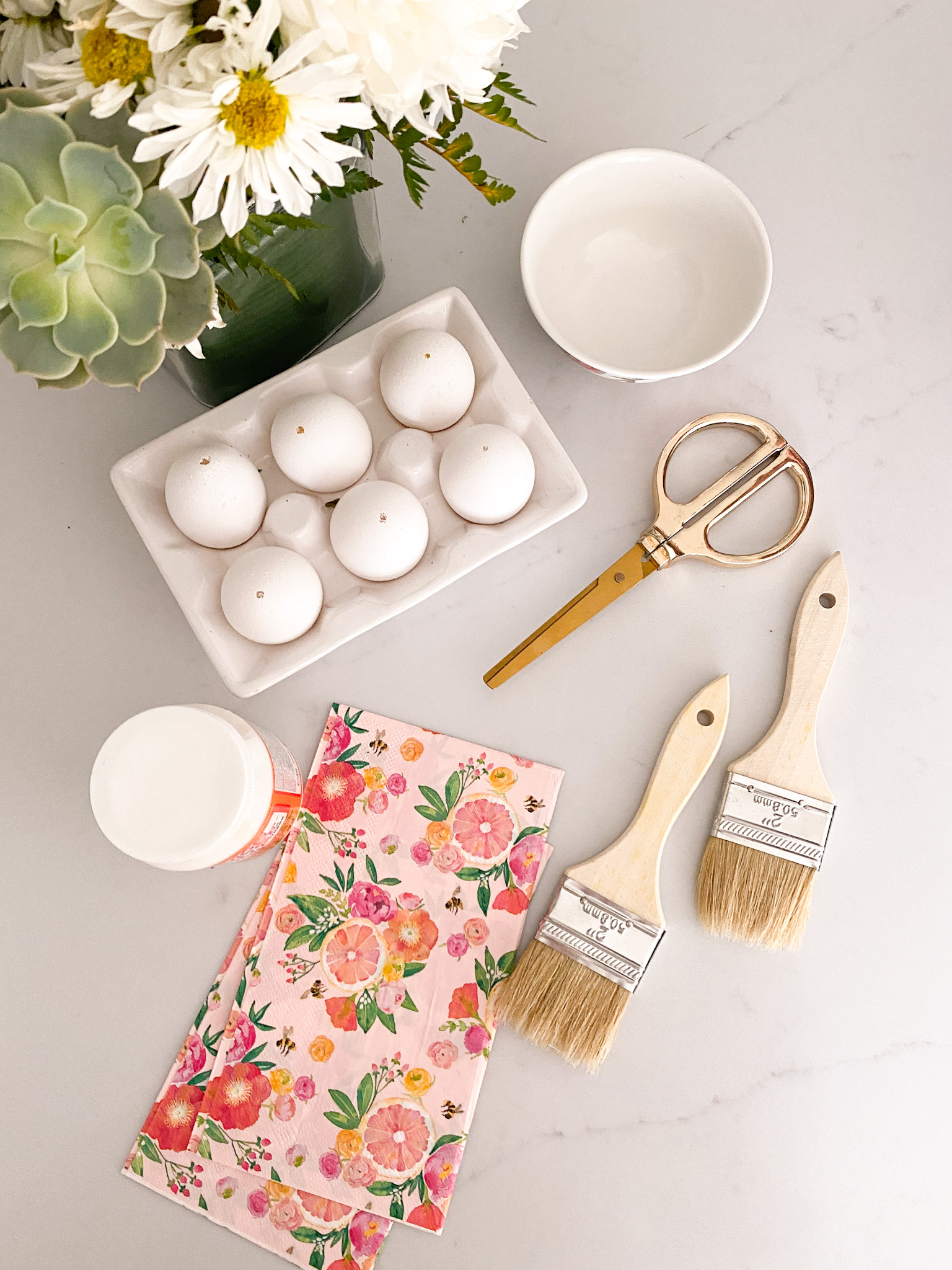 Once your eggs are ready to decorate, grab the following supplies: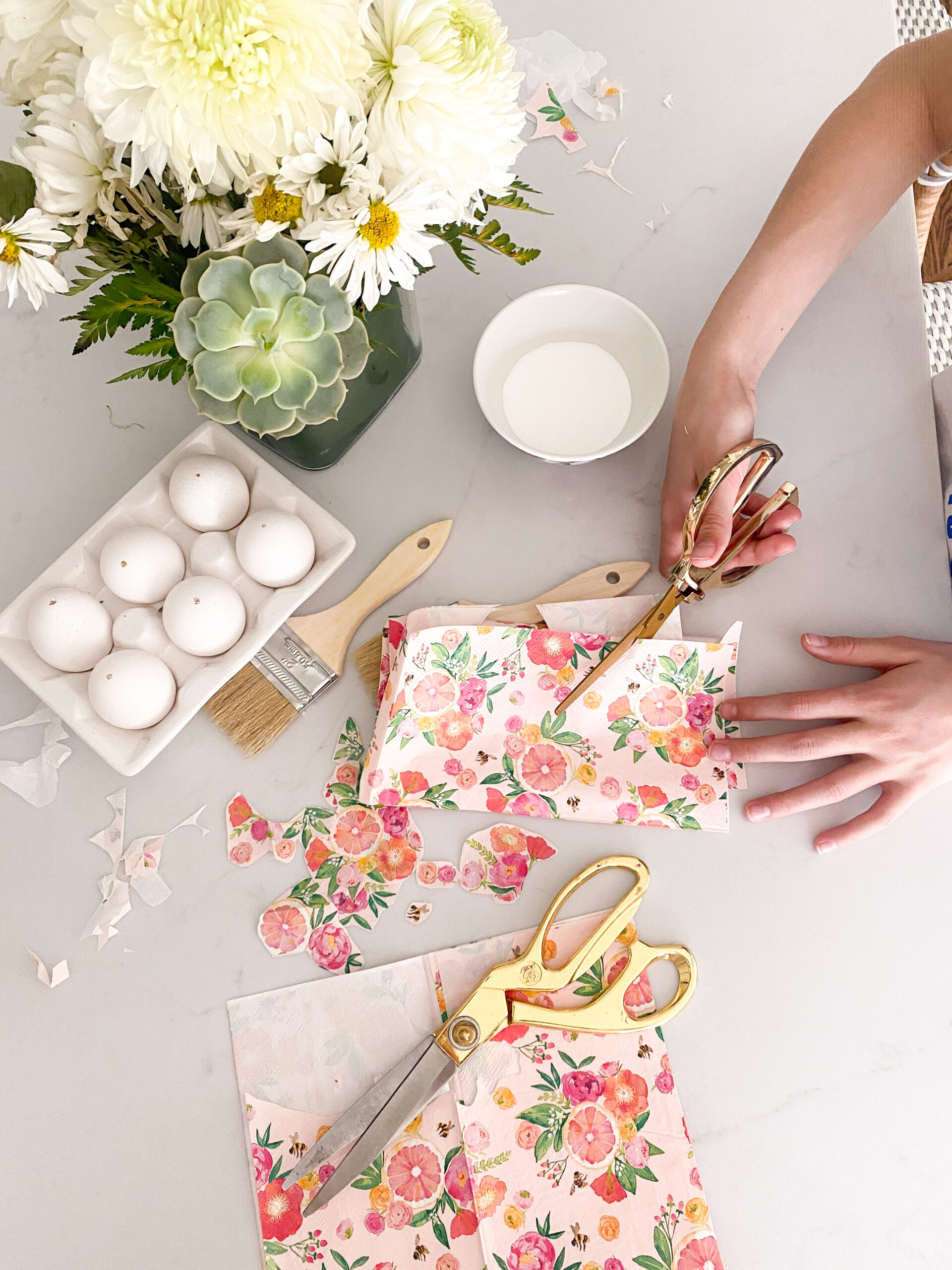 Next cut out the designs in your napkin. We cut individual flowers and grouping of flowers. Then take the Mod Podge glue and paint it on your egg and place the napkin design on it. Paint more glue over the design. It will dry clear. We definitely made sure all the holes were covered with our napkin designs. We also kept white space. When it dries it looks like it was painted on.