Seasonal Backyard Dinner with Sunflowers and Vegetables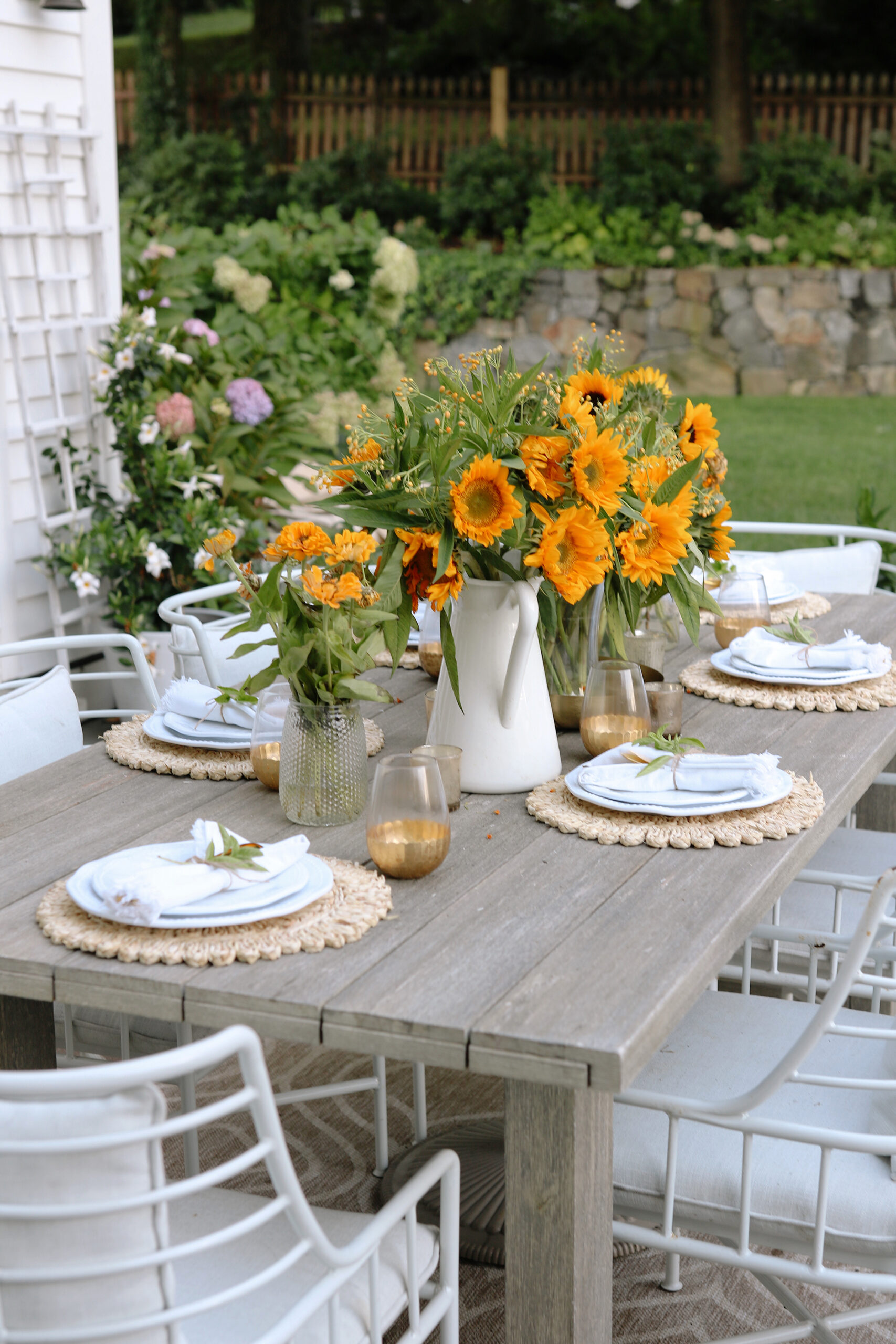 Nothing celebrates the beginning of a fall season like an alfresco sunflower backyard dinner! Fall may be quickly approaching but the weather is still warm and the days are still long. We've been enjoying dinner out on the porch with gorgeous sunflowers and vegetables from my small little garden. Our sunflower backyard dinner has been most enjoyed with back-to-school conversations and family guests that have come to visit, which is always a good excuse to decorate and set the table.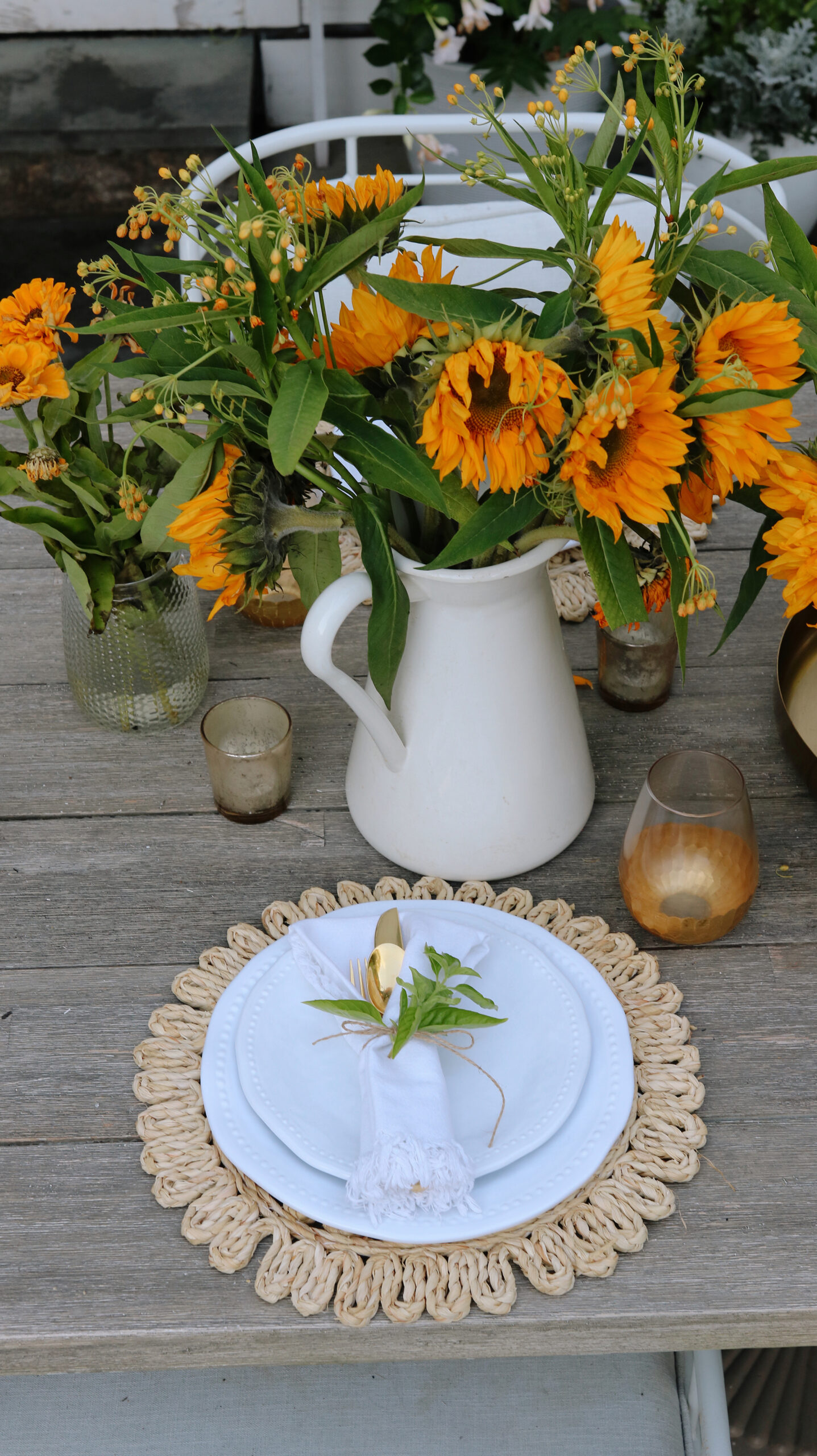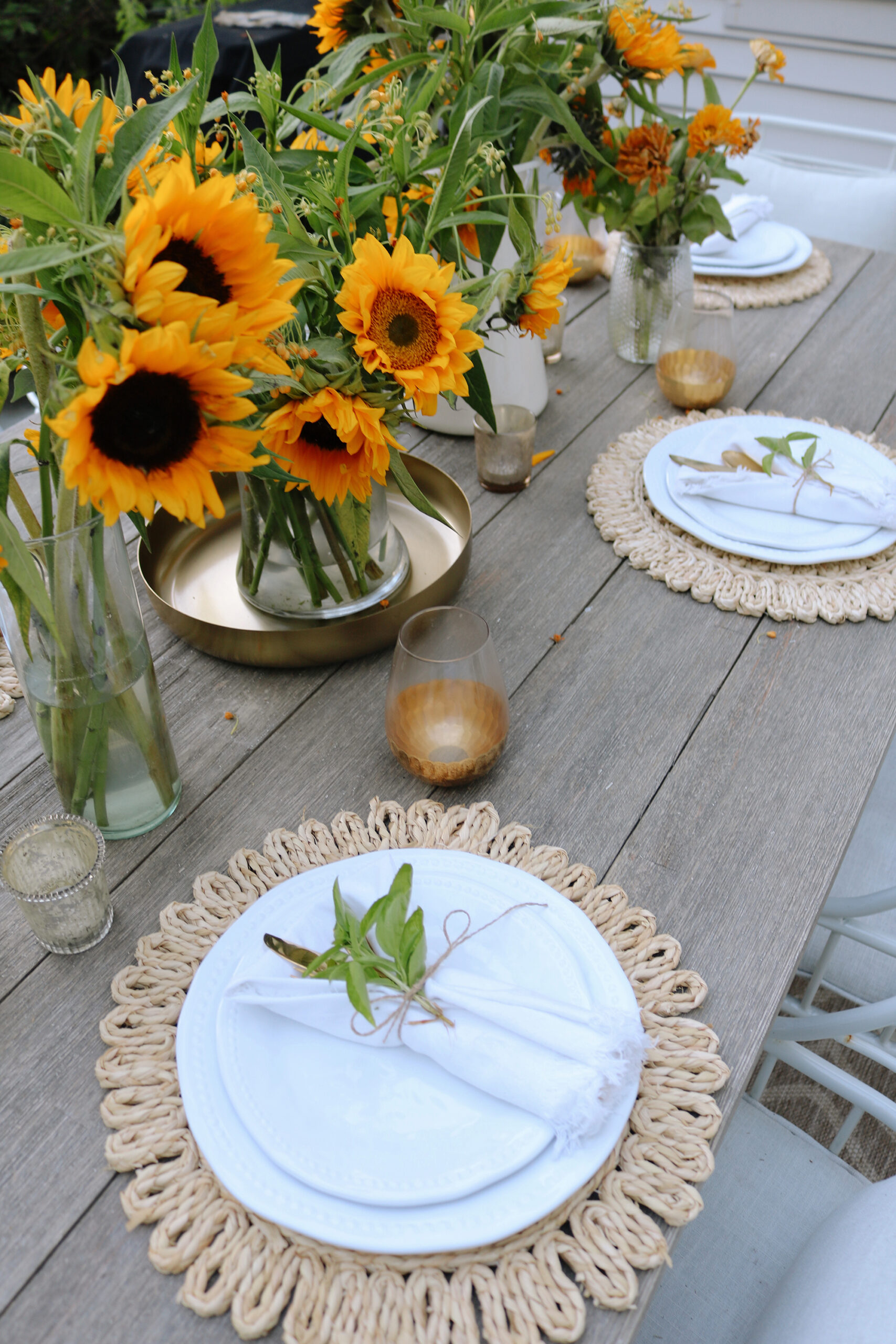 My herb garden has been flourishing so I've been making sure to add some kind of herb to our dinner. I snipped basil sprigs for placement decoration, but to also add to our freshly-made salad and our chicken rice soup. So good and the perfect kick of flavor.
Here are some other posts that complement this Sunflower backyard dinner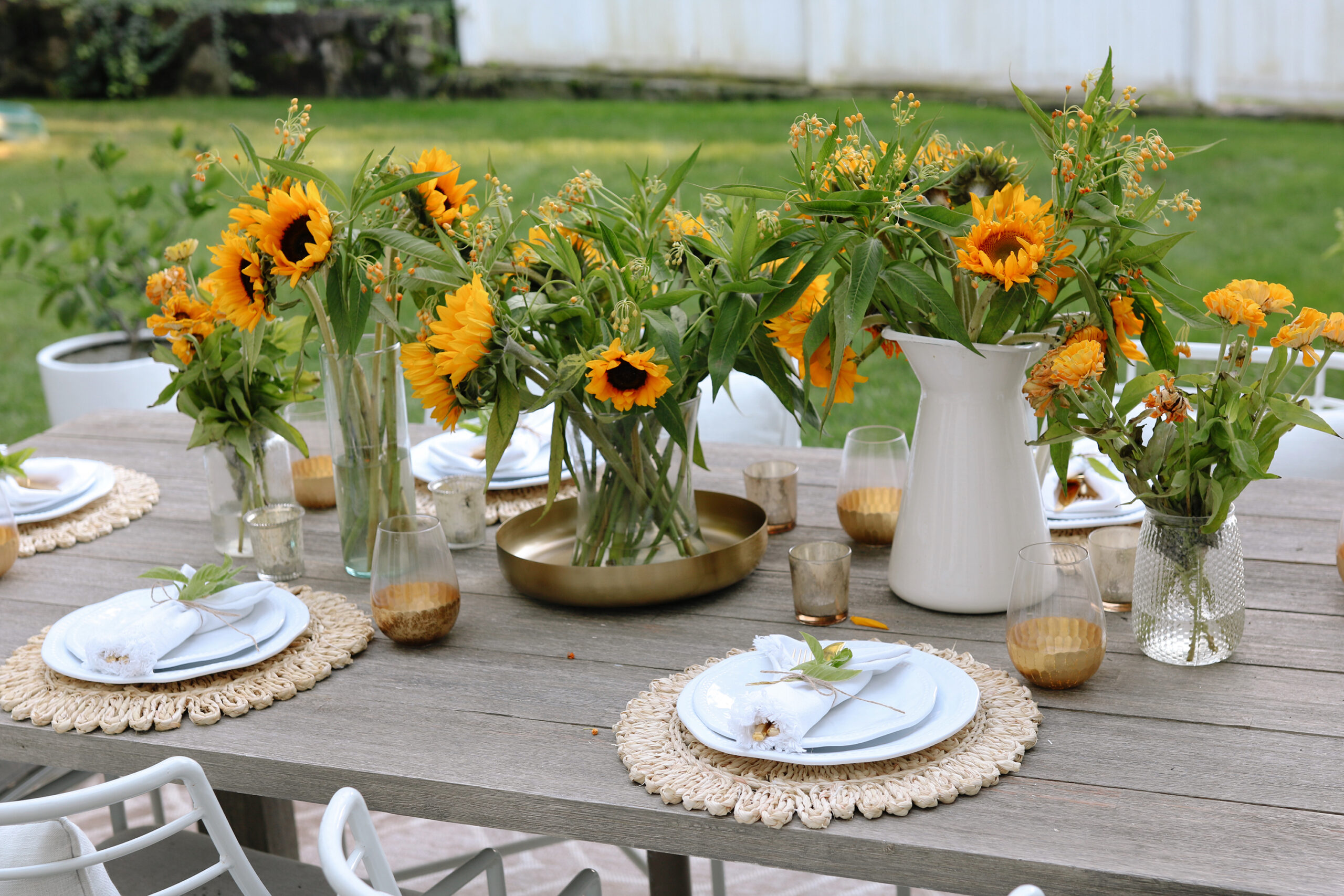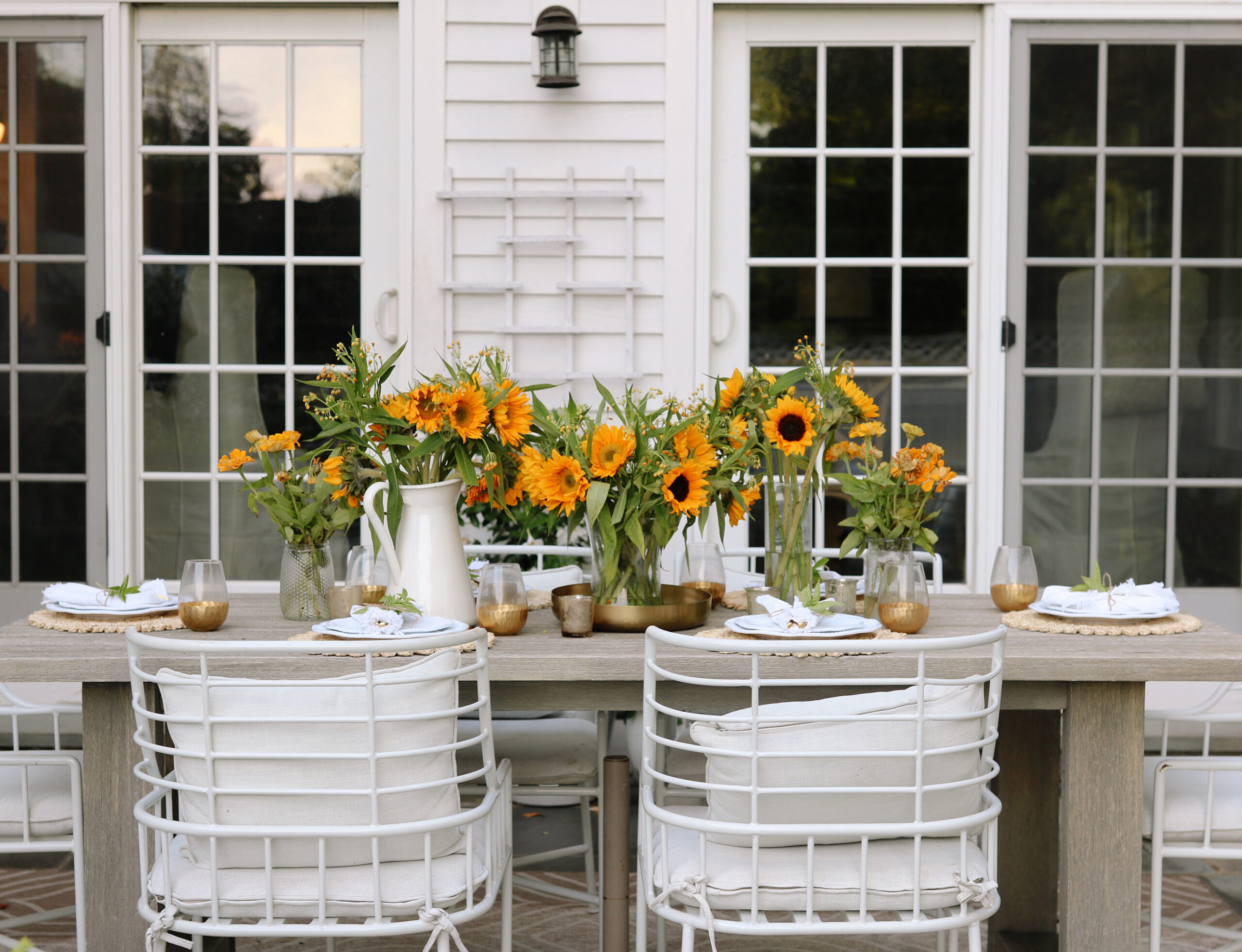 I picked up a variety of sunflowers at my local grocery store, which has an abundance of these golden sunshine flower stems. So gorgeous. I added a few cut greenery from my gardens. I like to use a mix of vases for height and visual variation and then just place them in the middle of the table. Once conversation started, then some of the vases were moved around so you could see your neighbor across from you. I also add a whole bunch of tea lights for a romantic ambience.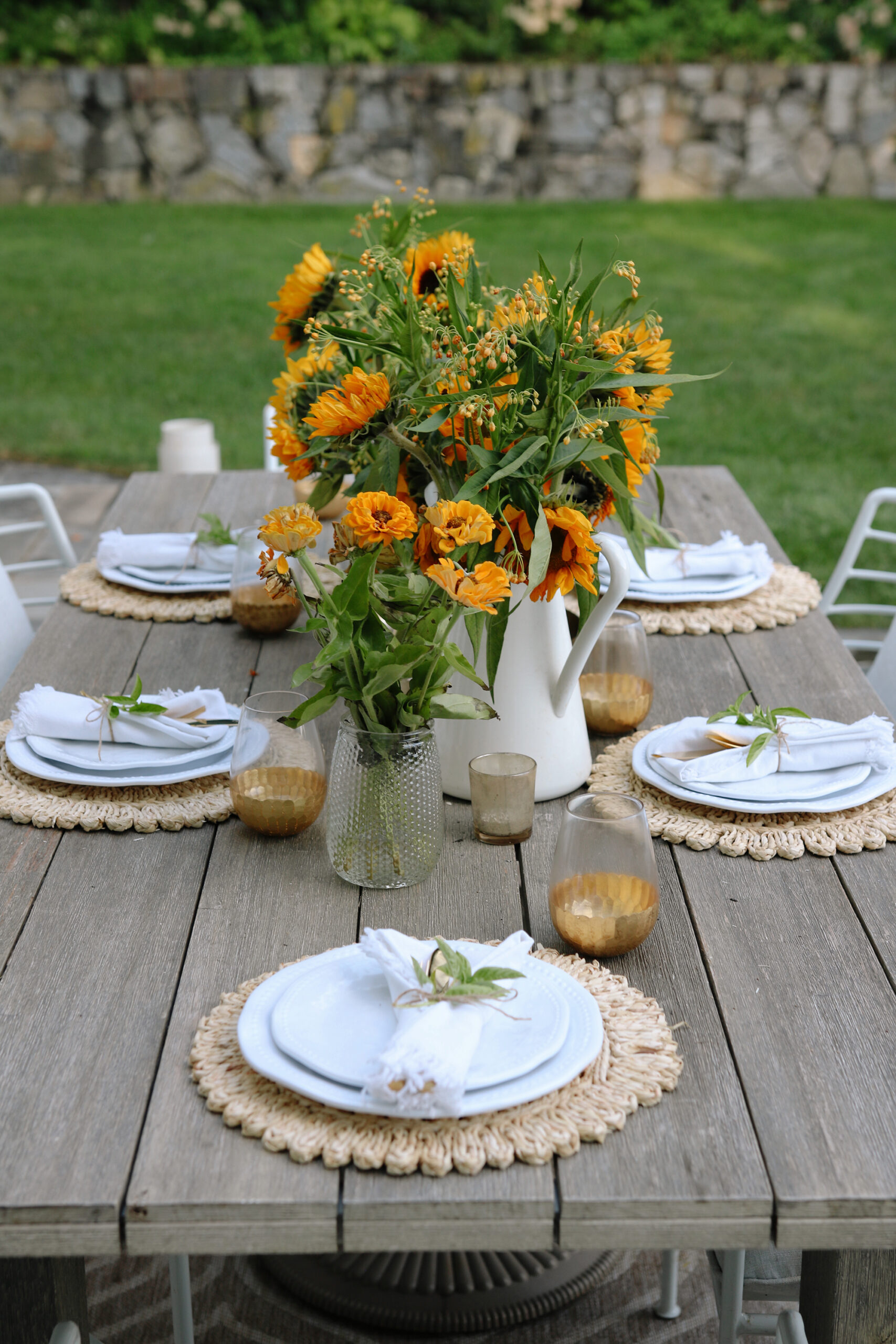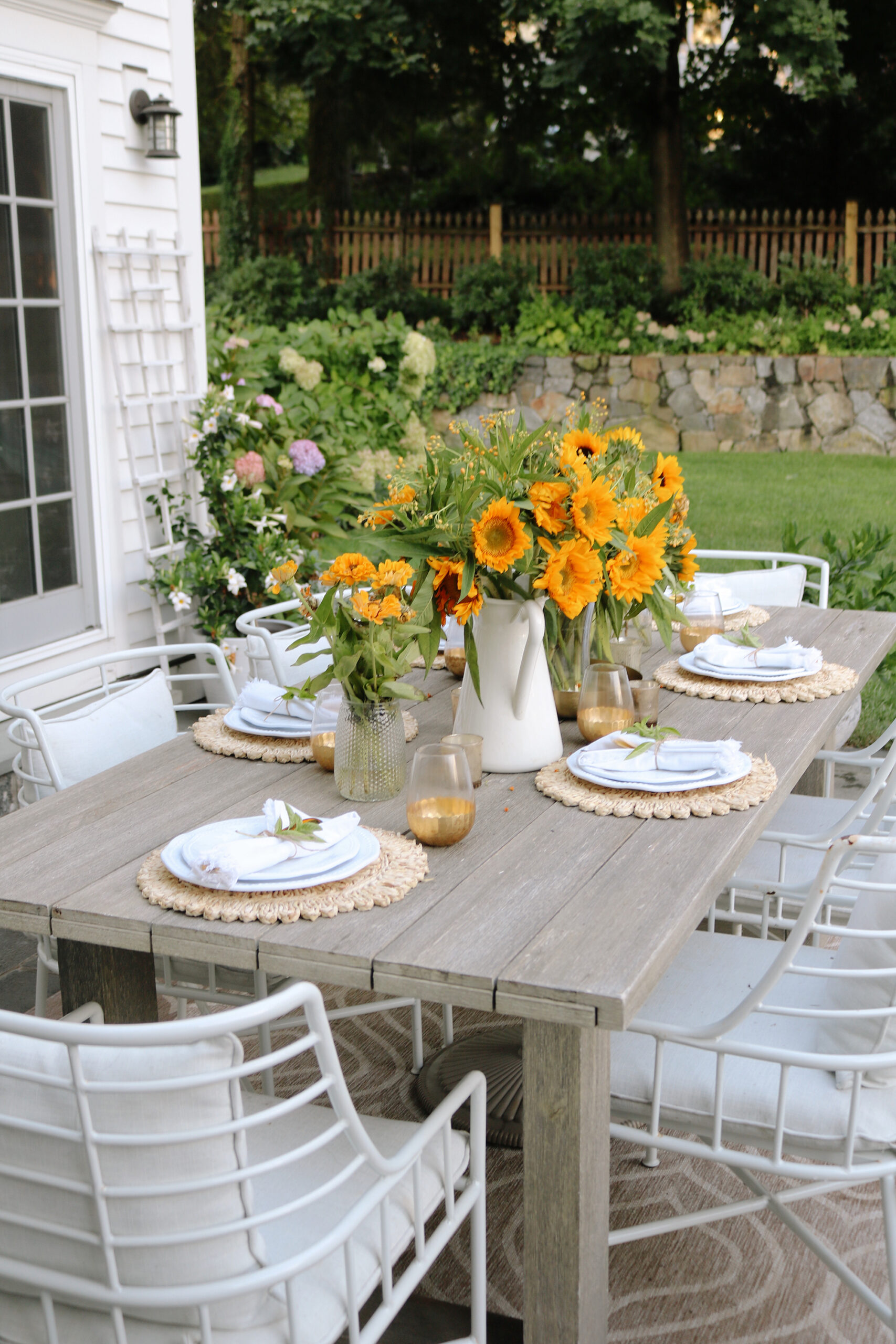 We love our little back yard oasis! The plants we have planted have added privacy and beauty to the space. Our hydrangeas are still growing and going strong! If you are planning to host an sunflower backyard dinner, it really is a great way to celebrate the fall season.
Shop the Post: