Beige and Black Outfits for Fall Create a Neutral Look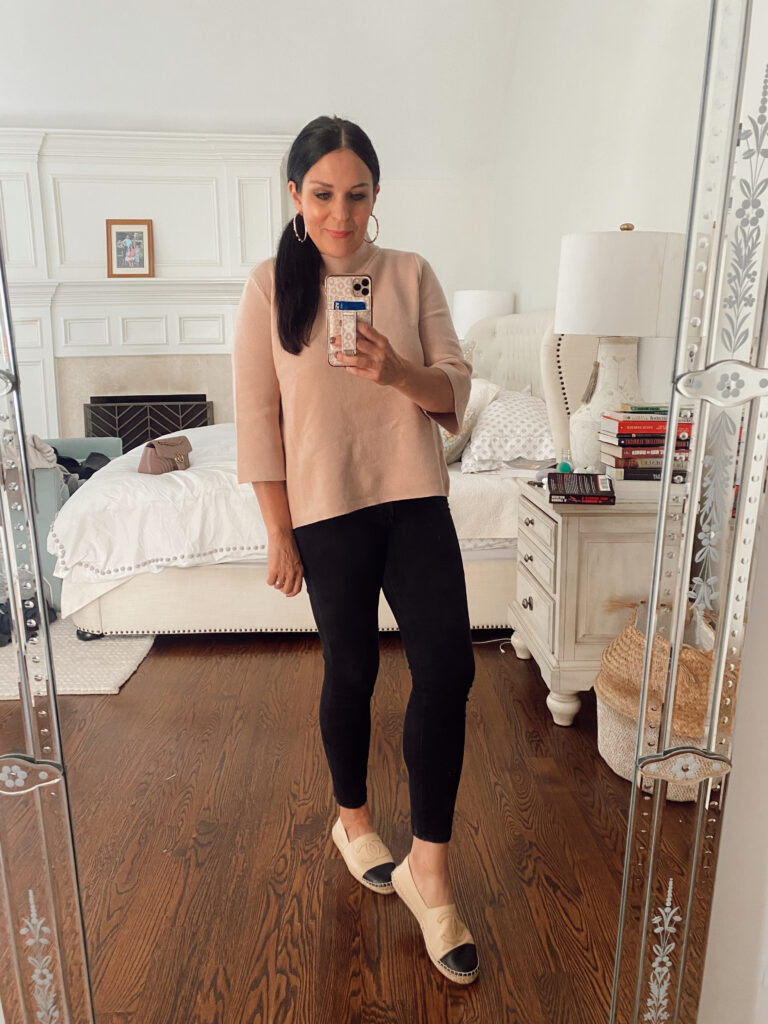 My current go-to work attire has been beige and black for fall outfits. And I am not sorry about it! For years it was a fashion faux-pas to wear the two colors together. What looks best with black are the light brown colors of nude, beige and camel. Wearing brown and black was always a fashion no-no for many years. Kind of like wearing white after Labor Day (obviously no one follows that "rule" anymore). But today there are so many shades of brown that it looks great with black. Think about leopard print–it's just such a popular print.
Here are a few other IG pictures of some of my beige and black for fall outfits that I've been wearing for work. The color combination makes it easy to quickly dress in the morning and I mix and match other clothing items in my closet. I love the camel sweater I am wearing. It is so comfortable and versatile. I bought it in a small.
Here are some other Fall Fashion Outfit Posts:
Make sure to Follow me on Instagram. I often post fashion in my stories. And you can shop my Instagram or through my LiketoKnow.It storefront.
Here are a few outfits from the last few weeks that are simple and neutral. I love that I can dress them up or dress them down. Black is always classic and beige is second.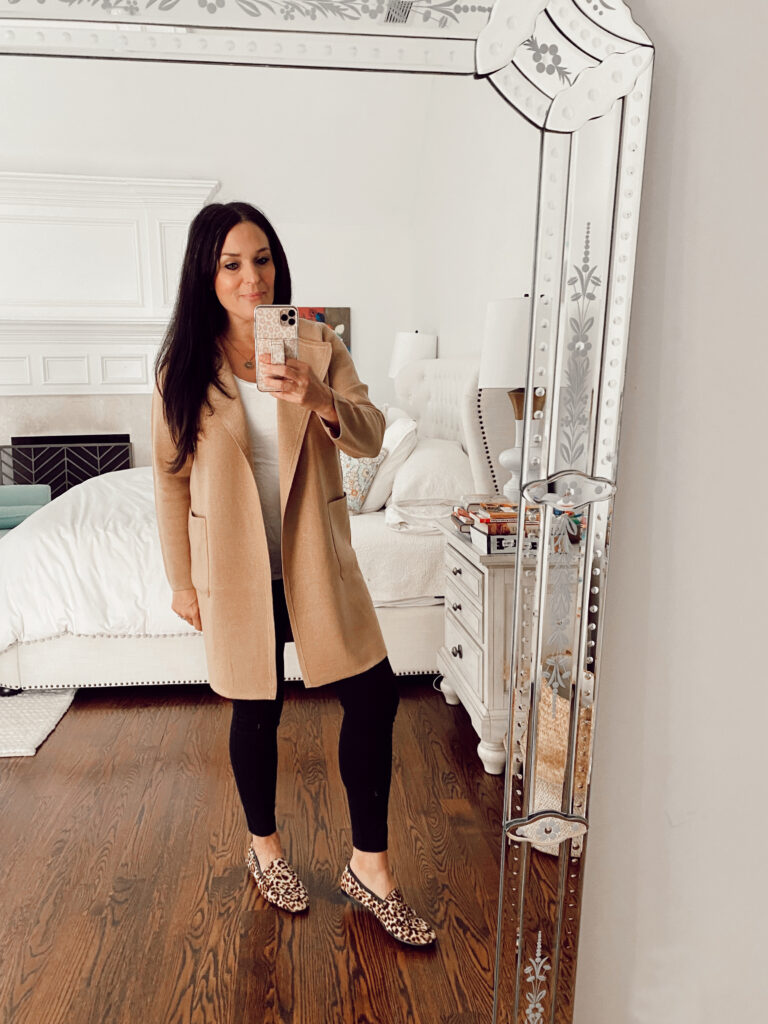 Love my coatigan, collarless long sweater jacket. I wear it all the time with jeans and dresses. It's perfect for fall! I'm wearing a size small.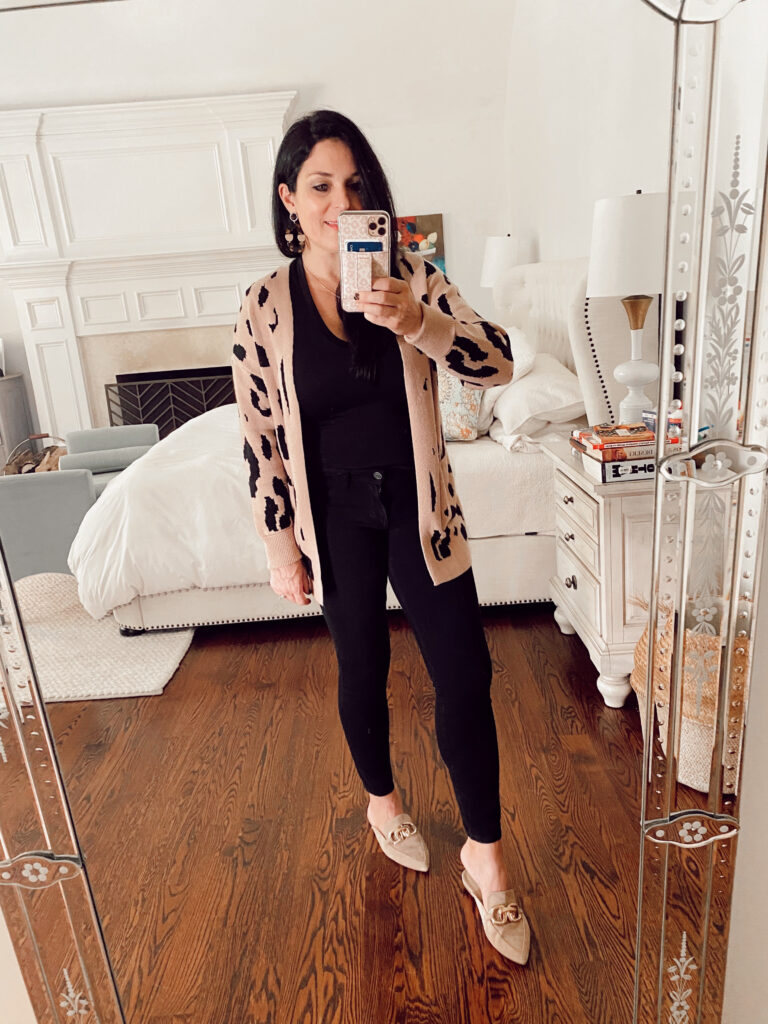 Love this cheetah print cardigan. The fabric is thick and I love the cut. And I wear these loafer slides fso often. They match with so many outfits.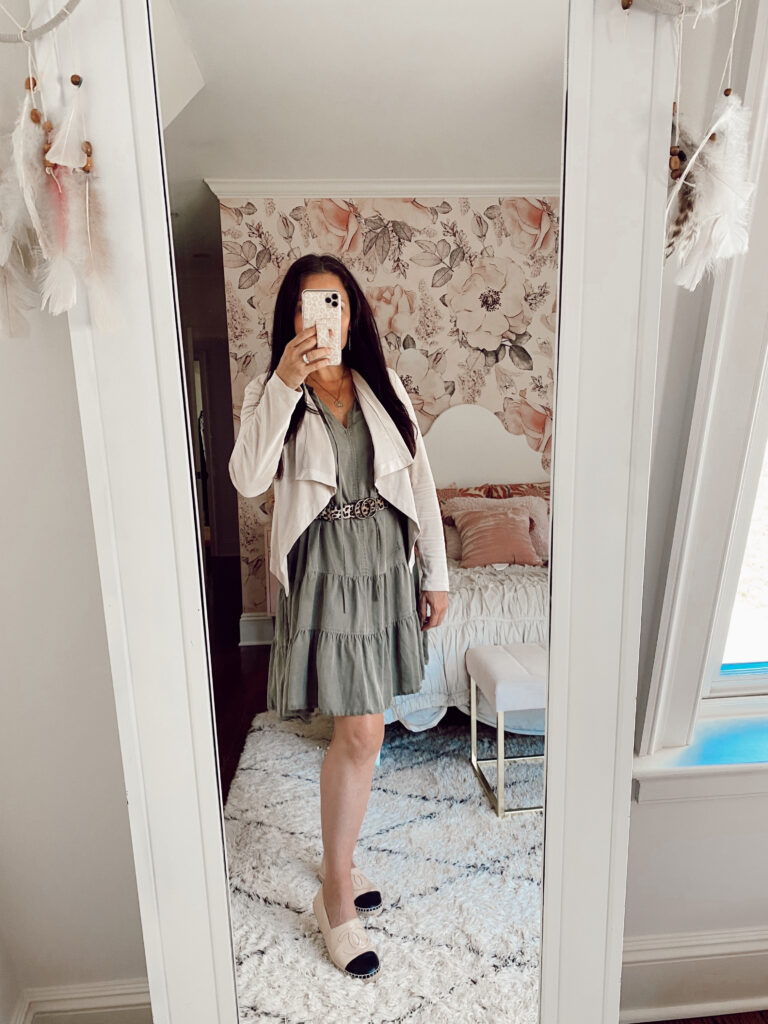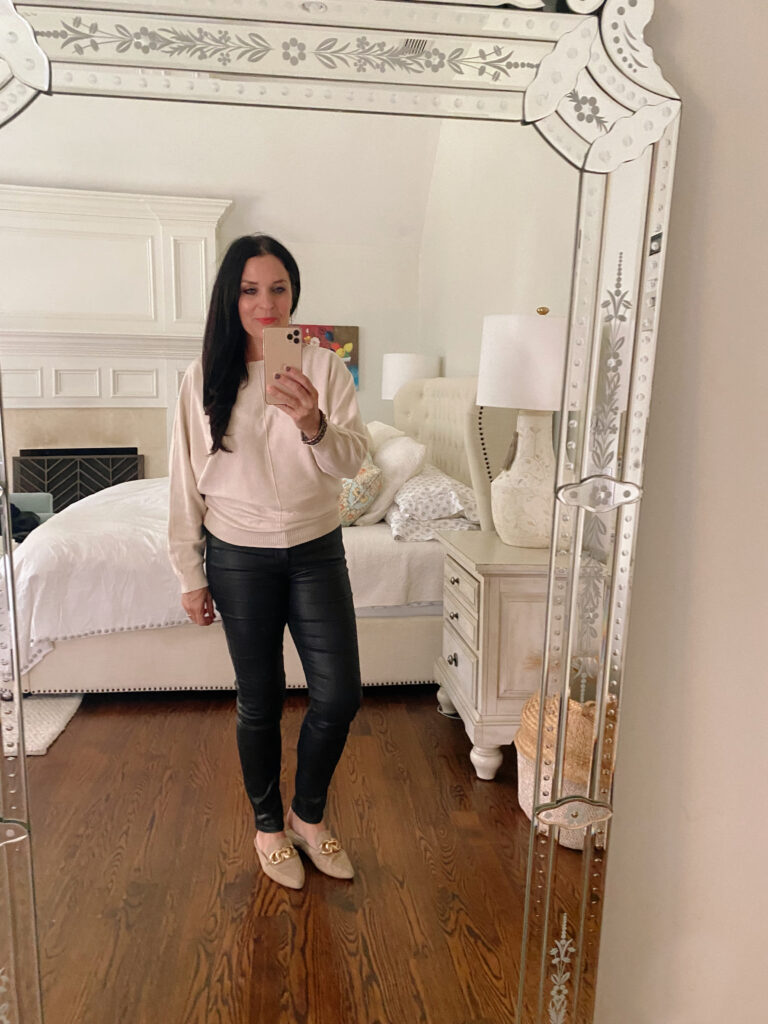 The boatneck one-size sweater that all women need in their life! I also have two colors in these coated skinny pants. They are stylish and comfortable. Perfect for work!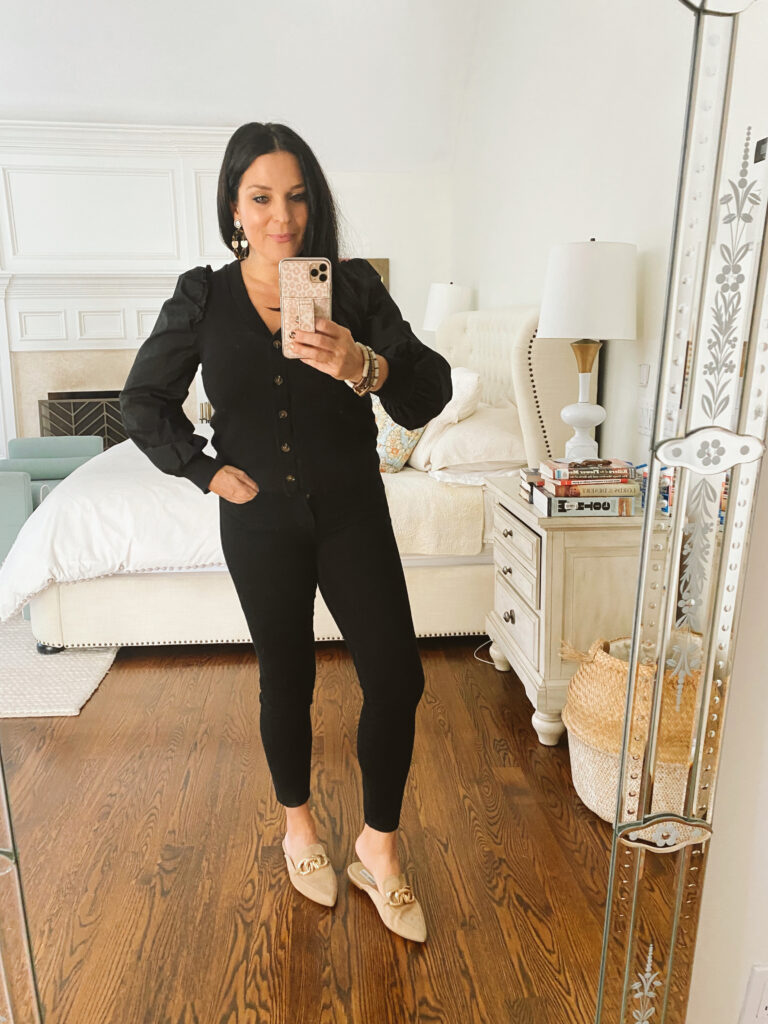 This cute button-up sweater top is sold out, but I linked a similar one here and then added a few other alternatives below.
To shop the post: