Change up your Halloween Decor without Spending Any Money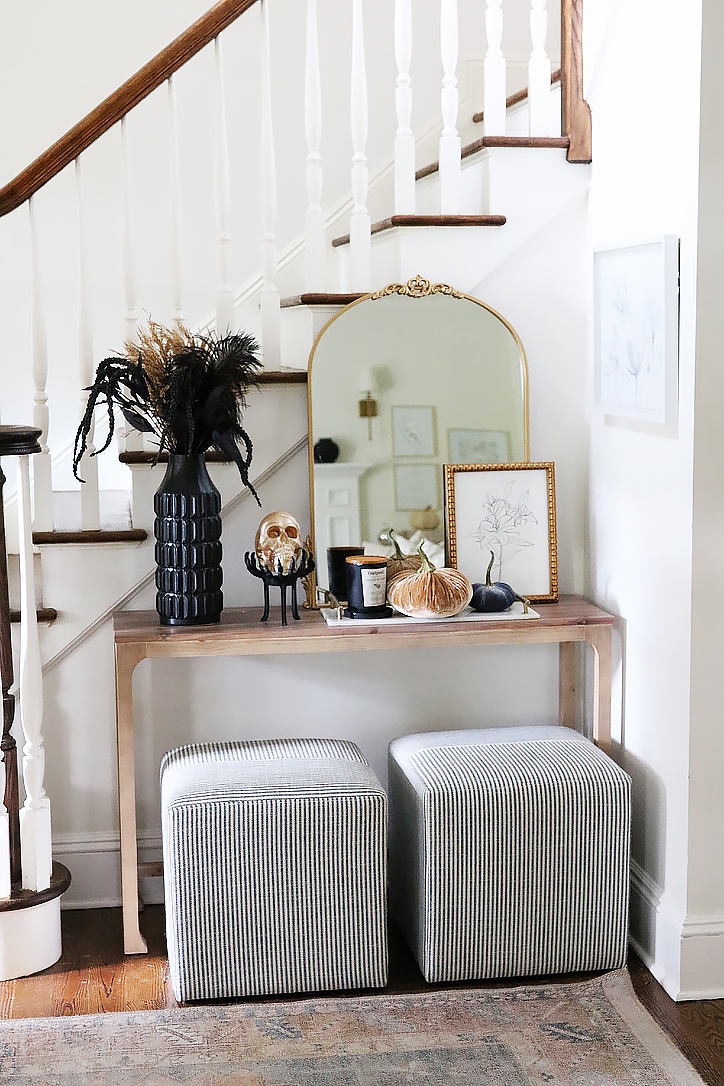 It's Halloween! And we love a good spooky Halloween set up! If you've been following along, be inspired by our Halloween decor this year because…well, it's the same as last year. Ha! It might be the same, but I change up my Halloween decor each year so it looks different and gives a whole new look. The best thing is change up your Halloween decor with minimal to zero money spent!
First off, make sure to check our Halloween pasts so you know what I am talking about:
Here are tips on how to change up your Halloween decor each year.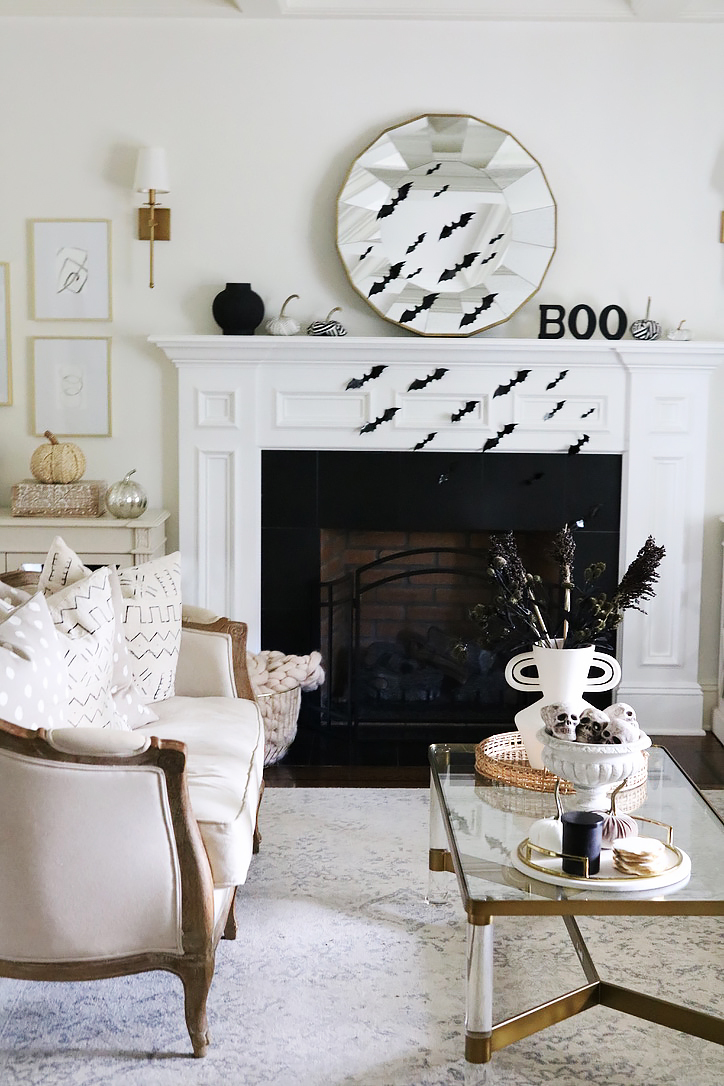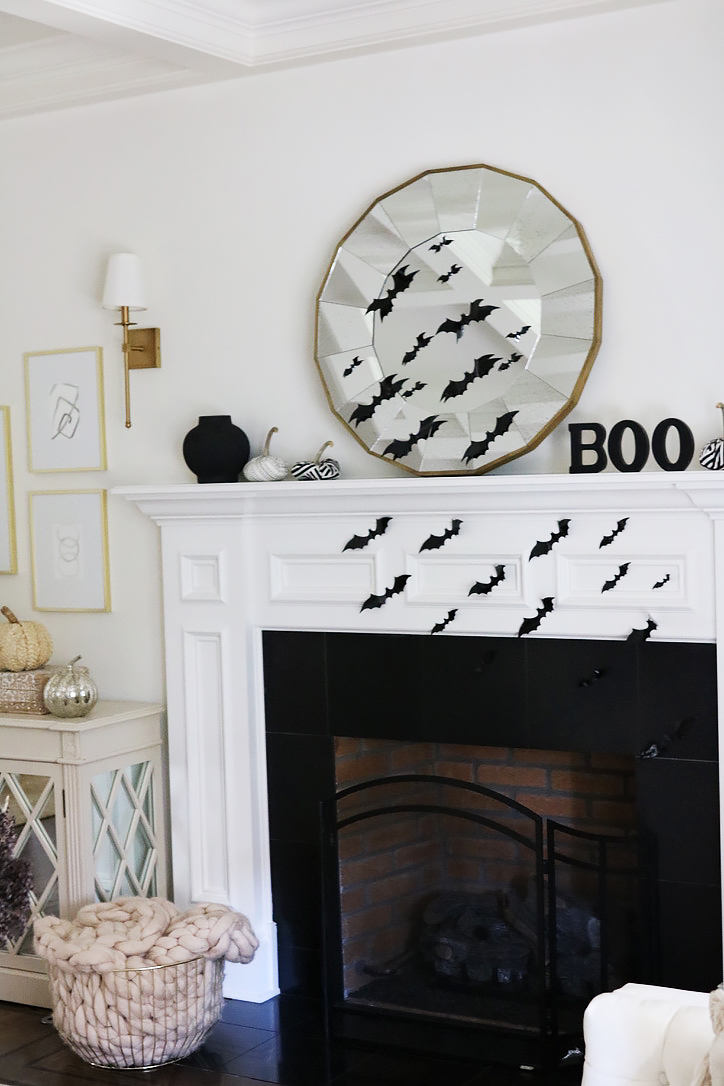 Move Your Decor Around
Seems like the first most logical tip is to move your Halloween decor around. As you can see from previous posts, that my bats have seen outside decorated over our front door and then over the fireplace. Some years I have only put out a few bats flying over the mirror instead of all the bats. It still gives it the perfect amount of Halloween spook.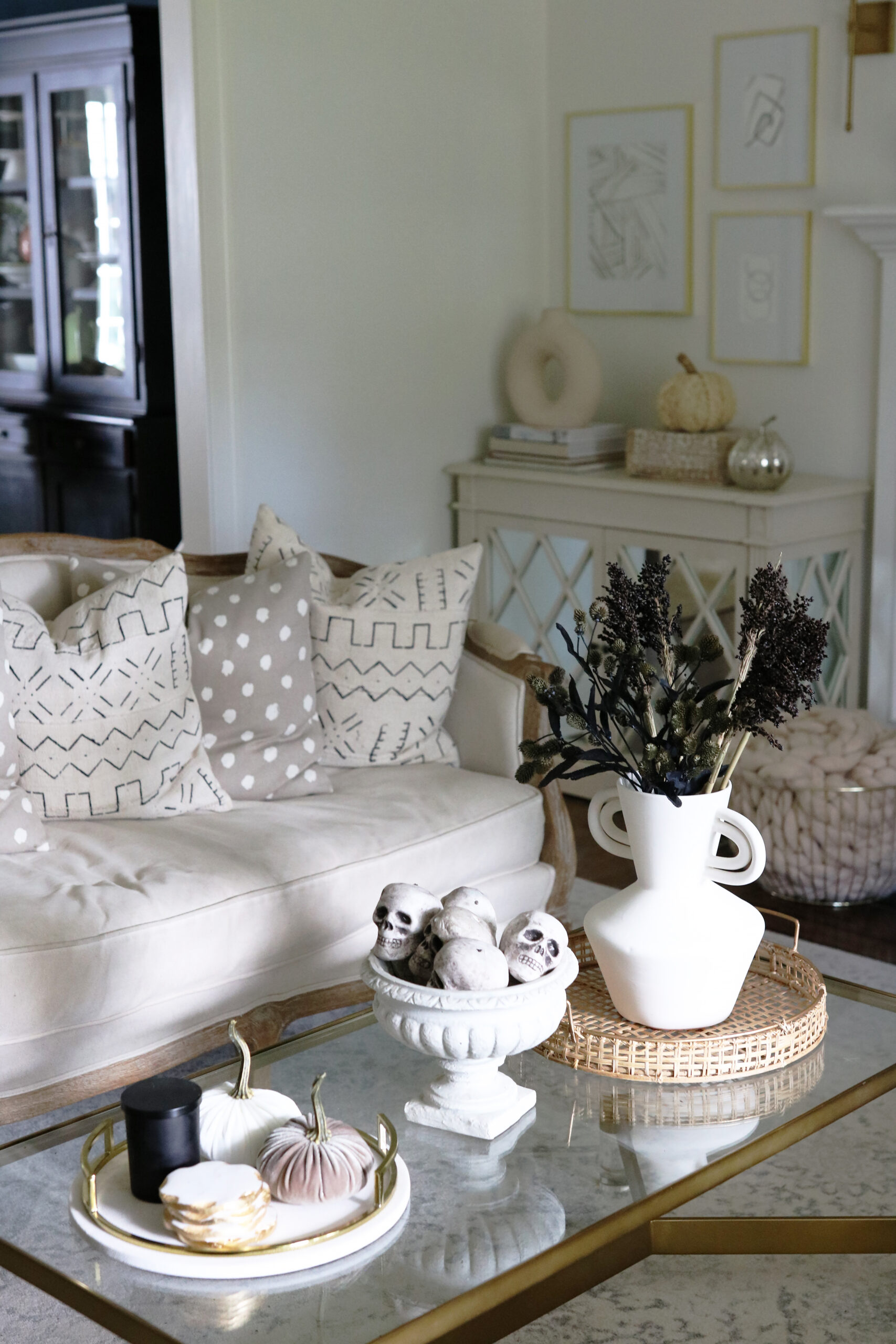 Use Different Containers to Hold Decor
Don't always go to the same containers that are used the year before to hold your Halloween decors. I like to pull out my glass vases and fill them up with little skeleton heads or pull out decorative bowls or platters to fill them with pumpkins.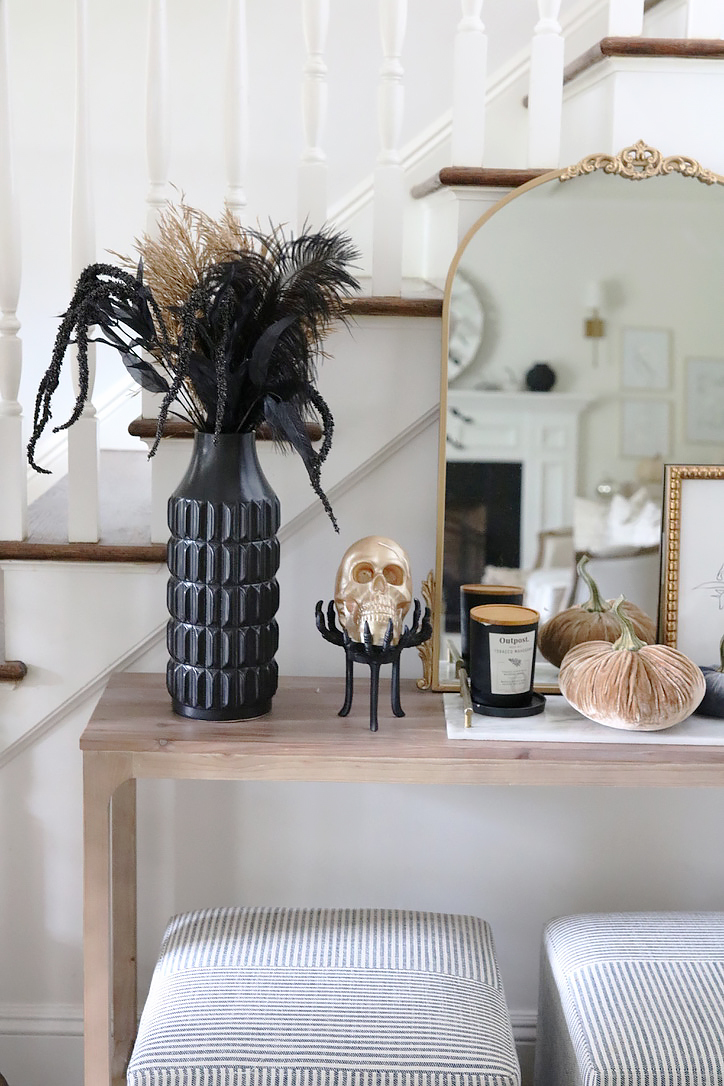 Decor with Dried or Faux Florals or Branches
Bring the outdoor inside by cutting down bare branches or hydrangeas and putting them in vases. This is the perfect way to add variety and change up your Halloween decor. I love the Halloween look of a raven sitting on a branch, which is placed in a large vase and fake cobwebs spread throughout the branches. If you want to spend some money, picking up faux florals with dark hues are a great way to decor.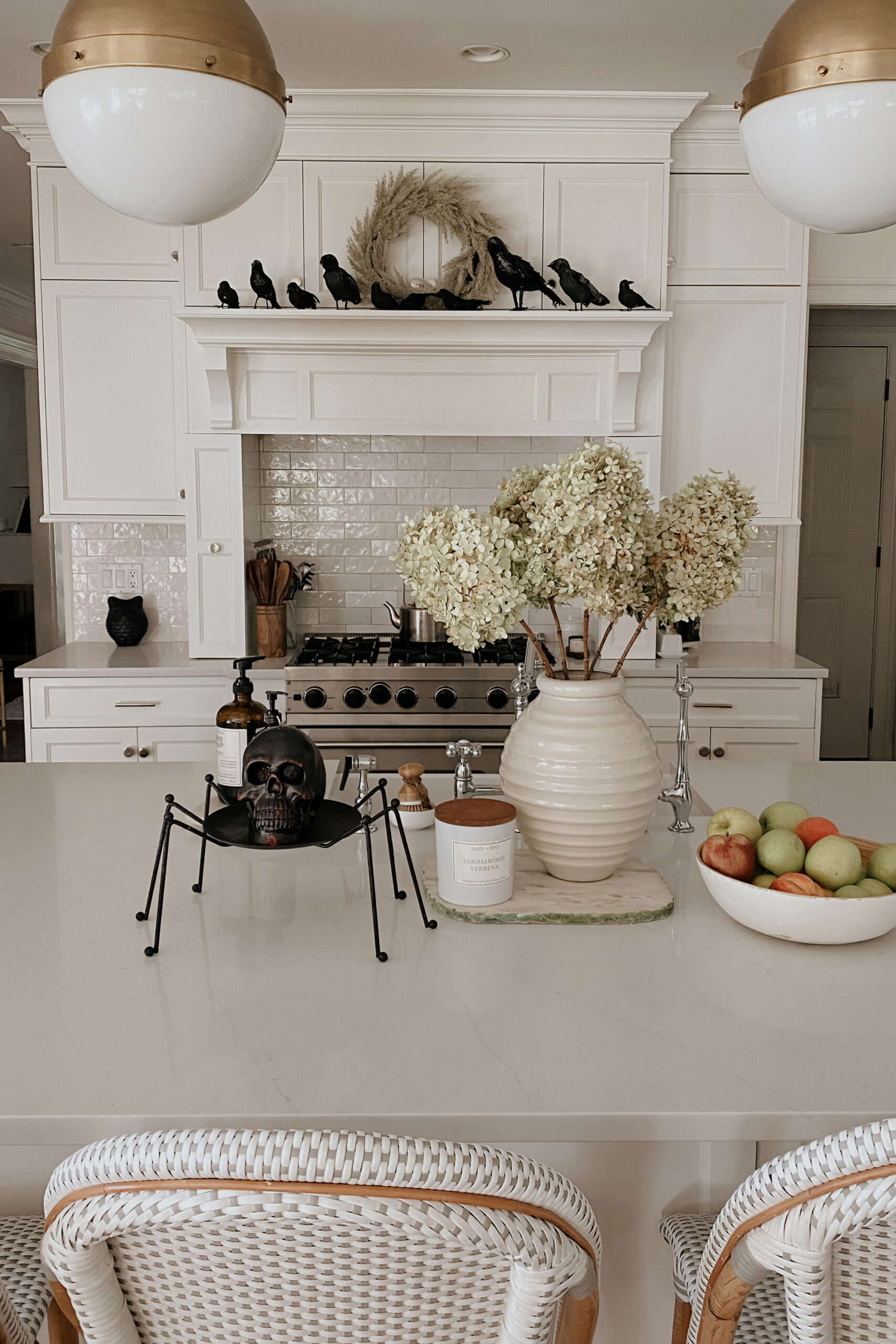 Pick a Theme
One year it's the year of ravens. The next it's the year of spider and the next it's the year of bats! I like to switch up our Halloween decor by picking a theme and only pulling out those items each year.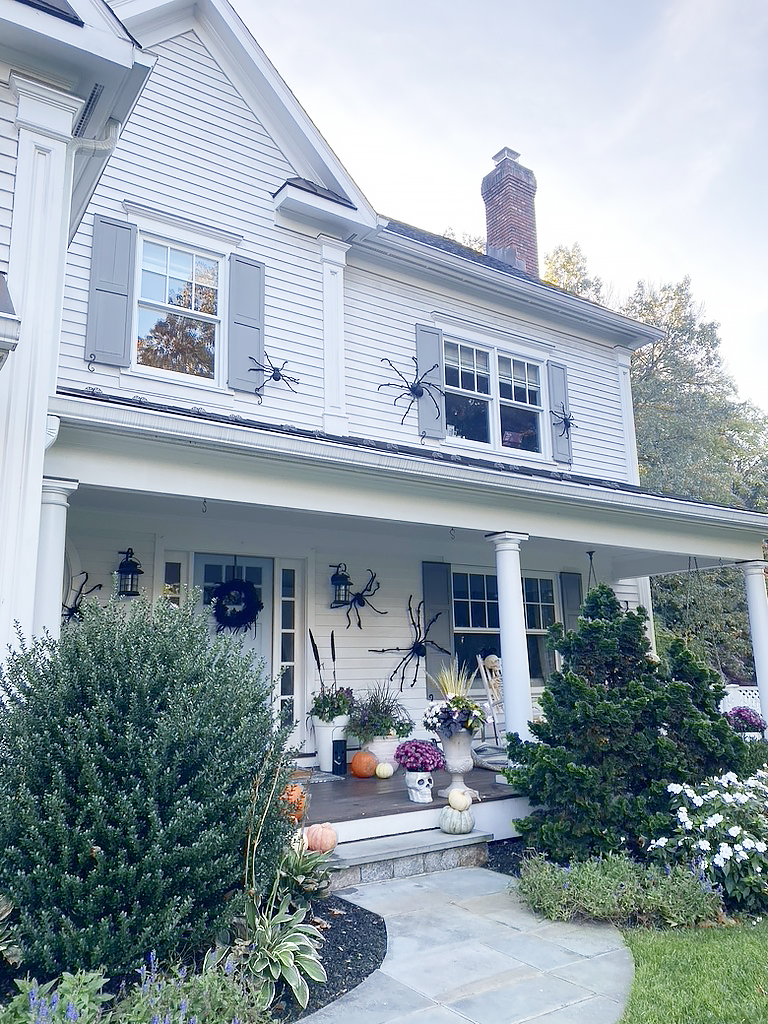 Halloween is just about over so make sure to tag and save this post for next year!
Head to my Amazon store front to shop HALLOWEEN!