Use your Porch Pumpkins as Flower Centerpieces for your Thanksgiving Table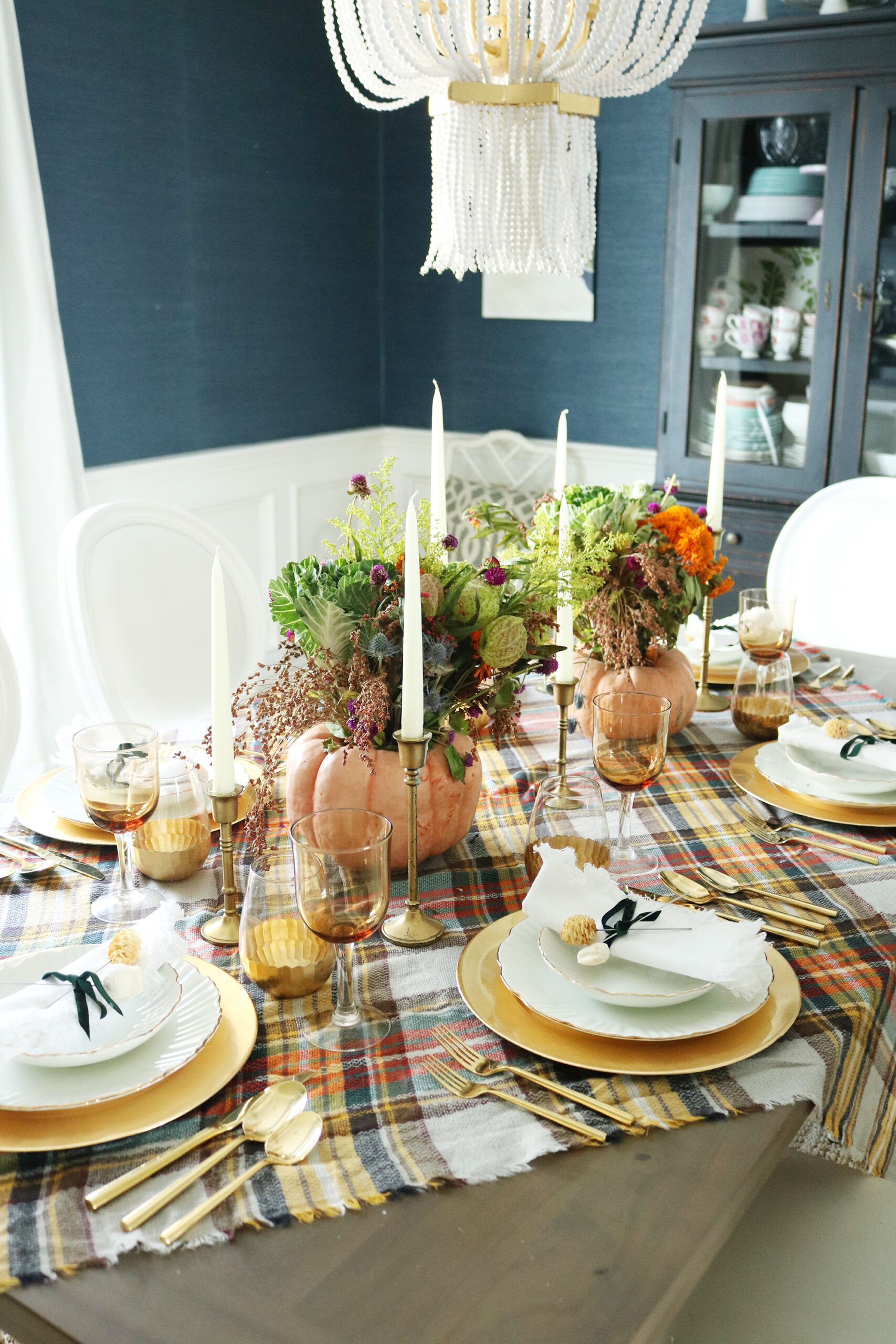 Most people are already decorating for Christmas, but I just love the beauty of Fall and the changing leaves at this time. It's hard for me to put up my Christmas tree and all the glitter and evergreens. I'm in the mood of enjoying all the beautiful colors of burnt orange, musky browns, mustard yellows and creamy whites. After Halloween, I take down all the Halloween decorations but I keep up the pumpkins and gourds. Most of them are on my porch and are still in good condition. Don't throw them out, but instead use them to decorate your Thanksgiving table. A pumpkin gourd flower centerpiece is a beautiful addition to any Thanksgiving table. I made two of them for my table last year and everyone love them! You may remember my Tulip flower centerpiece that went viral from a few years ago. I made it for my Easter table and now so many others have made other renditions of it. Well this is very similar to the tulip flower centerpiece but instead of a head of cabbage, I made it out of a Cinderella pumpkin gourd.
Make sure to check out my Pumpkin Succulent Gold Leaf Flower Arrangement post. This is very similar style to this flower arrangement, but I added gold leaf to the pumpkin. So pretty!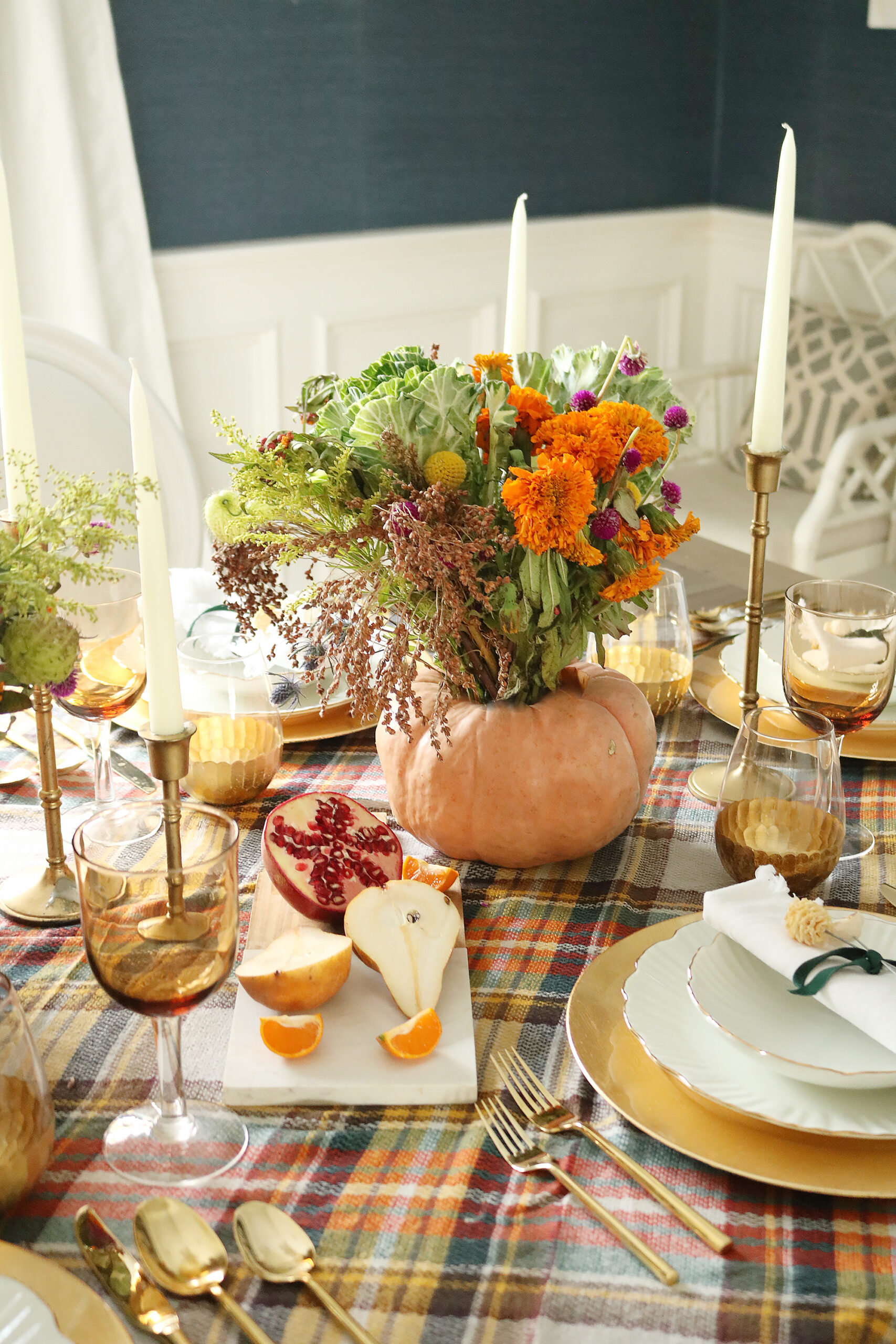 These pumpkin gourds lasted about 5 days and I made sure they were watered. I put them together a few days before Thanksgiving. To get the full DIY, I decided to make a Instagram Reel of me putting it together. Make sure to like and follow my channel to get all of my posts.
Here are a few items to make your Thanksgiving table complete. I used an oversized scarf for my table cloth!