What Outfits I packed for our Fall Vacation To Italy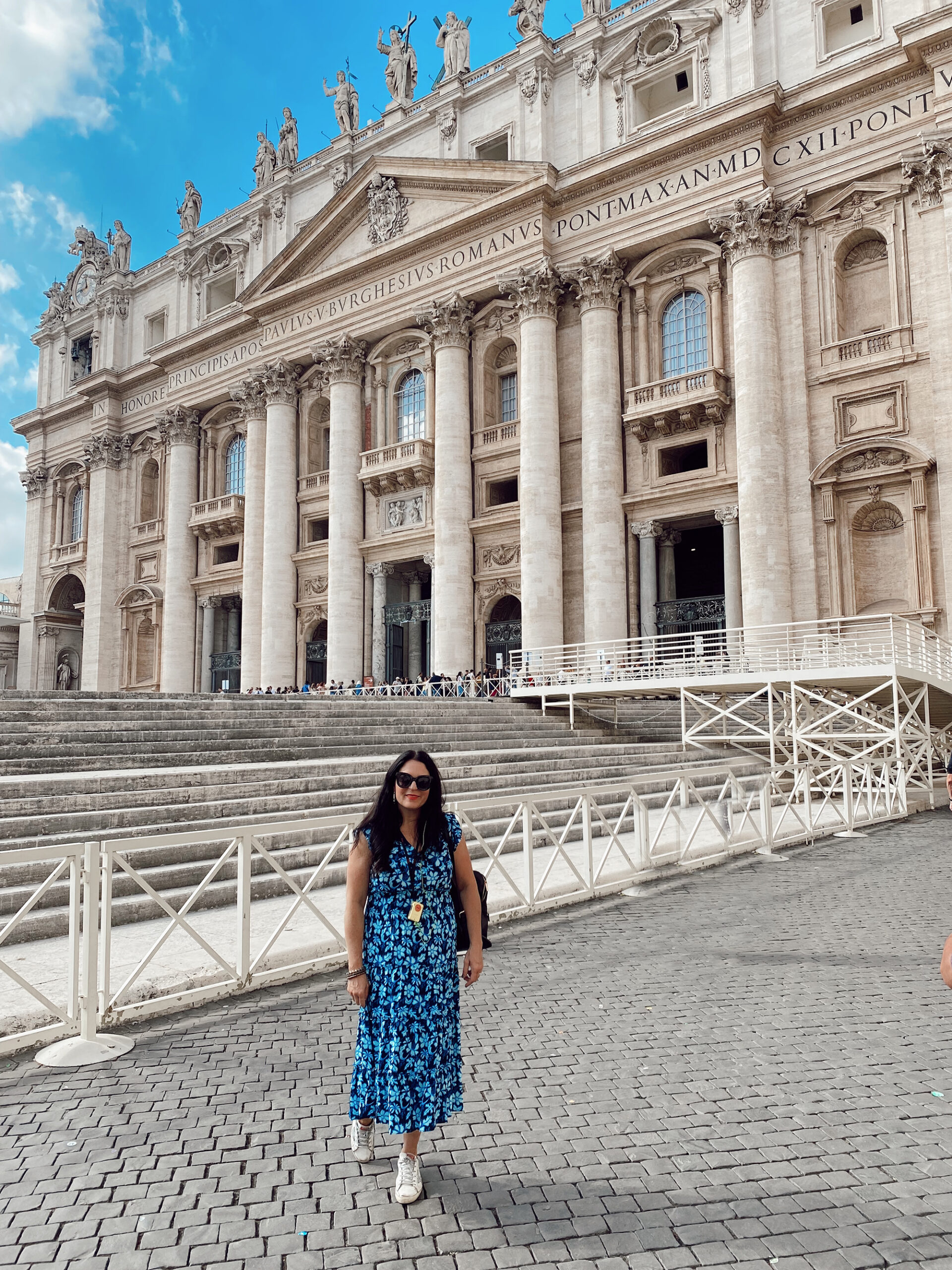 ITALY! We just arrived home from an amazing 10-day trip to Italy, celebrating our 25th Wedding Anniversary! We traveled to Rome, Florence, the Tuscany wine country, Cinque Terre and Venice. It was a packed trip with scheduled days, but it was worth the hustle of exploring all the amazing towns and seeing the beautiful architecture and learning about the history. I will be posting about our itinerary and where we stayed in another post. So stay tuned for all that good stuff! In the meantime, I thought it would be helpful to post what I wore in Italy since we traveled in the middle of October. We decided to take a Fall vacation to Italy because it was after the summer holiday rush of tourists, the weather would be cooler and hotel prices would be cheaper. I think our timing was just about perfect! The temperatures in the middle of October was in the mid-70s and while it was still very busy with tourists from all over the world, it was not as bad as summer time. So no complaining there! Since we were hopping around from hotel to hotel every couple days, I knew I needed to pack on the light side and bring luggage that was easy to push around. I packed everything in one suitcase and was very thoughtful on what I packed.
Check out these other Travel posts:
What I Wore to Italy: My Clothes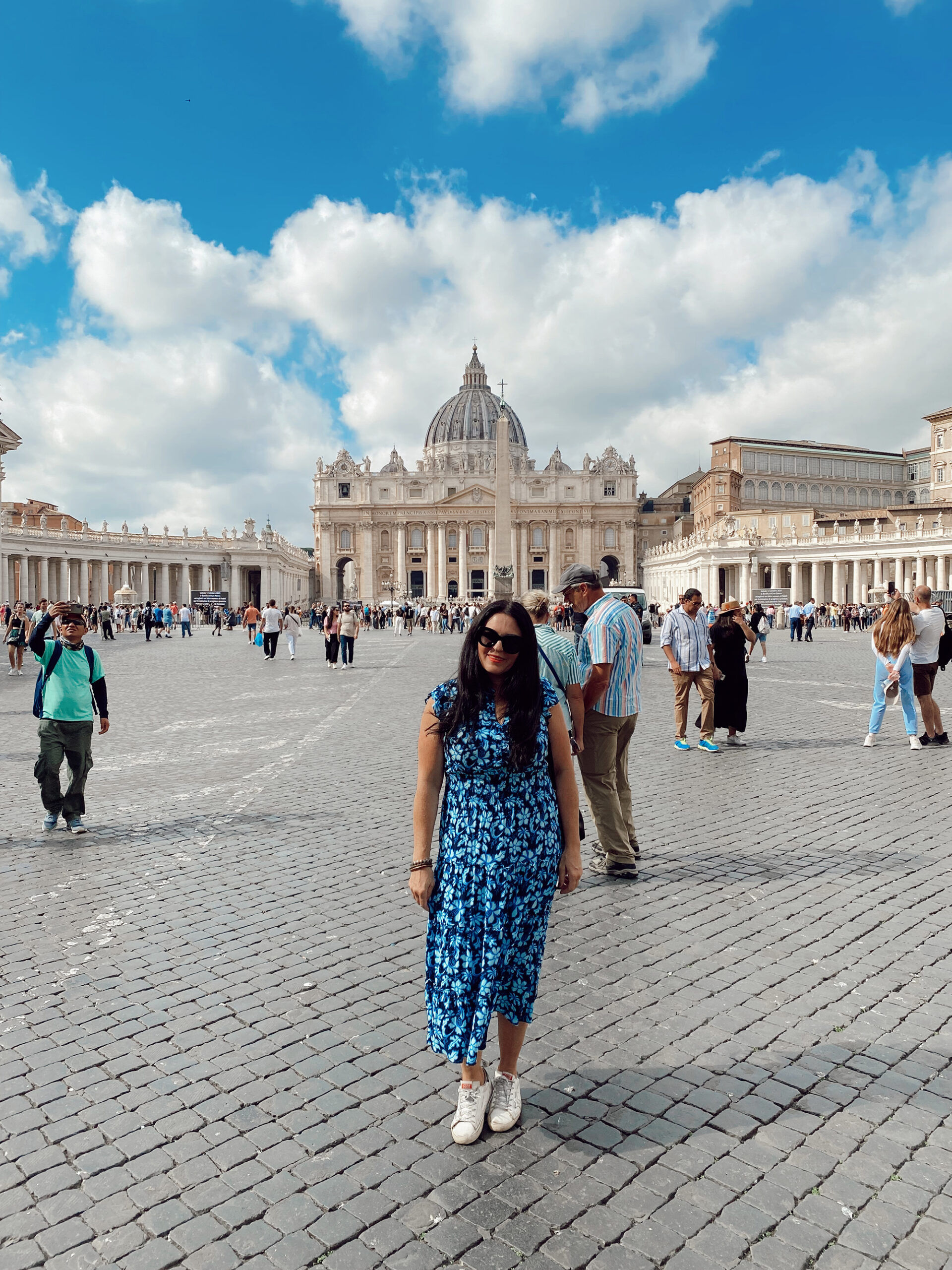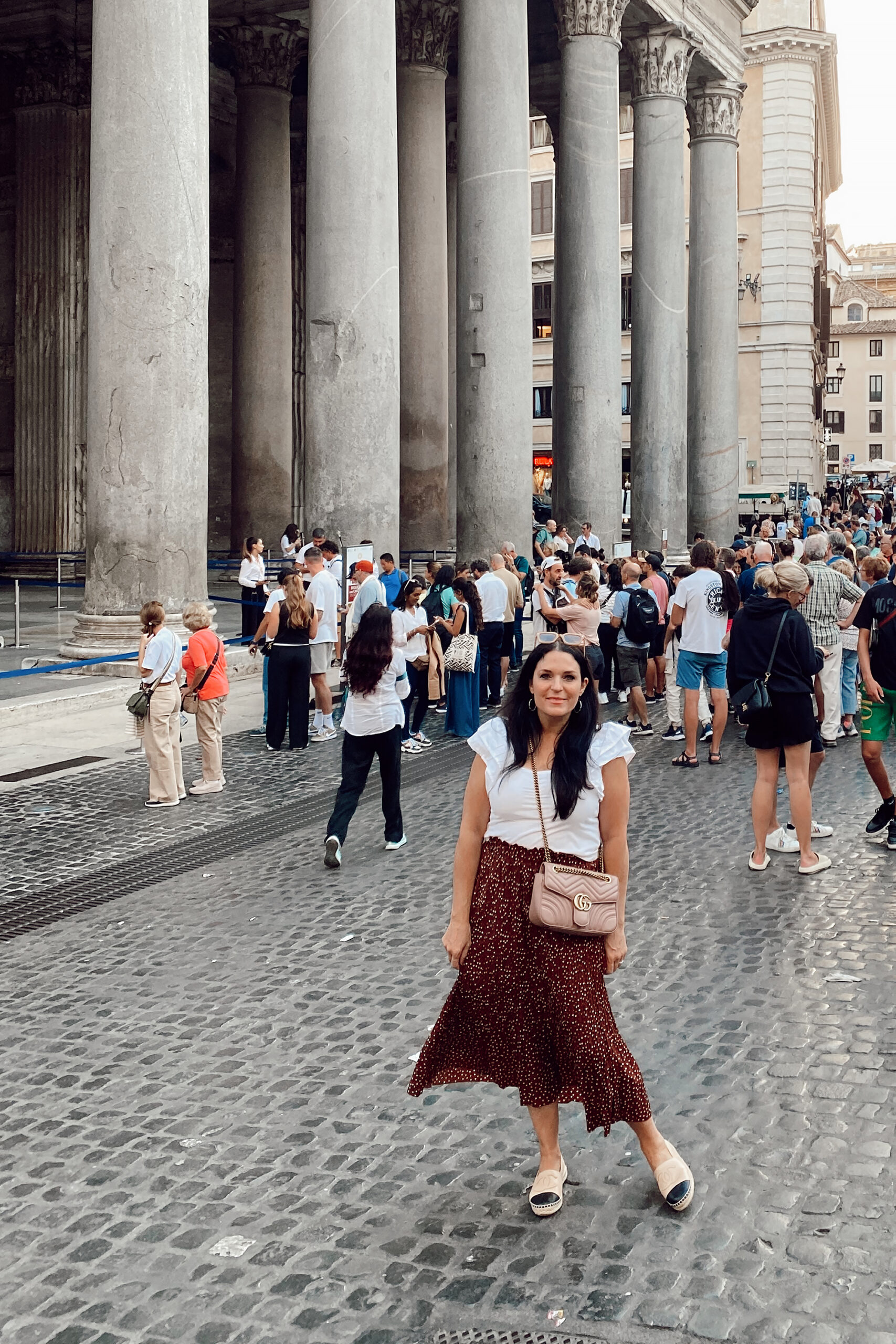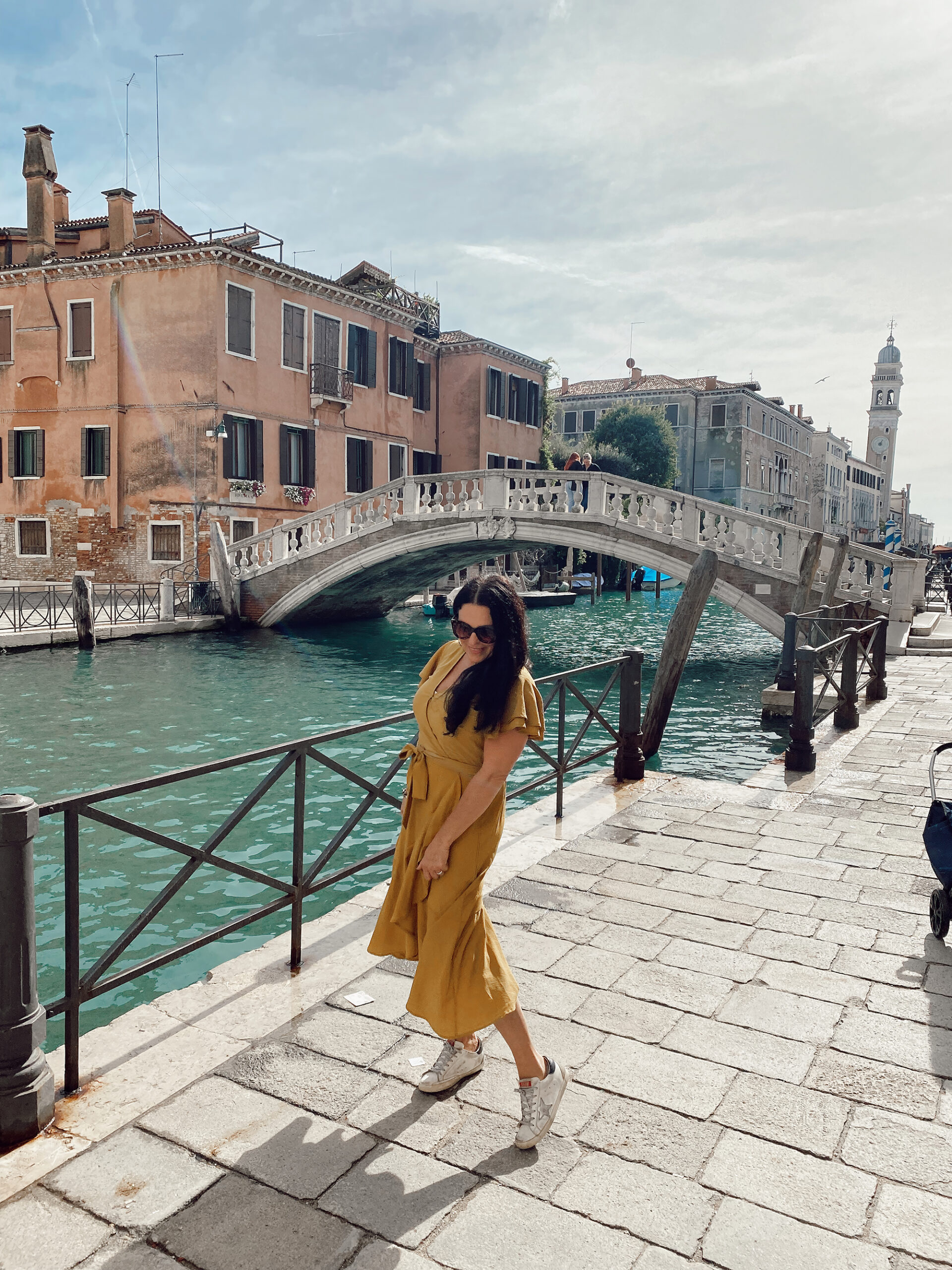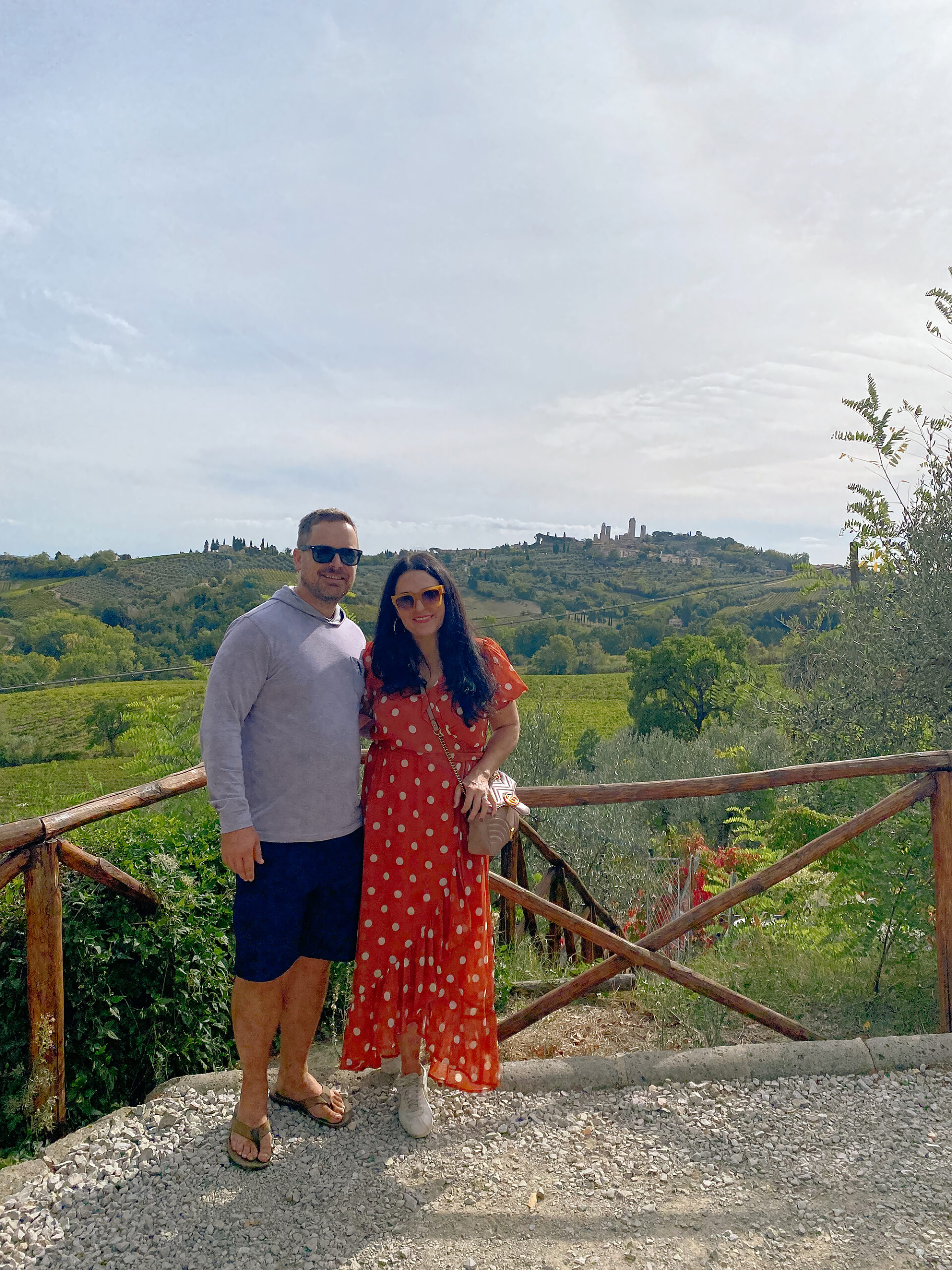 I wanted to make sure I had a few clothing items that were nice, so I packed for my 10-day trip about three dresses and one skirt. I wanted to wear a dress to Vatican City. There is a dress code when visiting Vatican City. Shoulders and knees need to be covered, so I thought a dress would be perfect. I also wore a dress when we explored the Tuscany wine country and also one of the days in Venice. Such romantic places! Dresses are easy to pack and don't take up too much space. They are also really comfortable especially for exploring an ancient city. And look so cute with a pair of sneakers. Also there are so many chapels and churches to visit in Italy that a dress is a nice way to be respectful. I made sure my dresses and skirts were lightweight and wouldn't wrinkle when I pulled them out of the suitcase. To help save on space, you can color coordinate your skirts and dresses so that jackets, shirts and shoes can easy match. Also having a skirt and dress makes it easy for go out at night.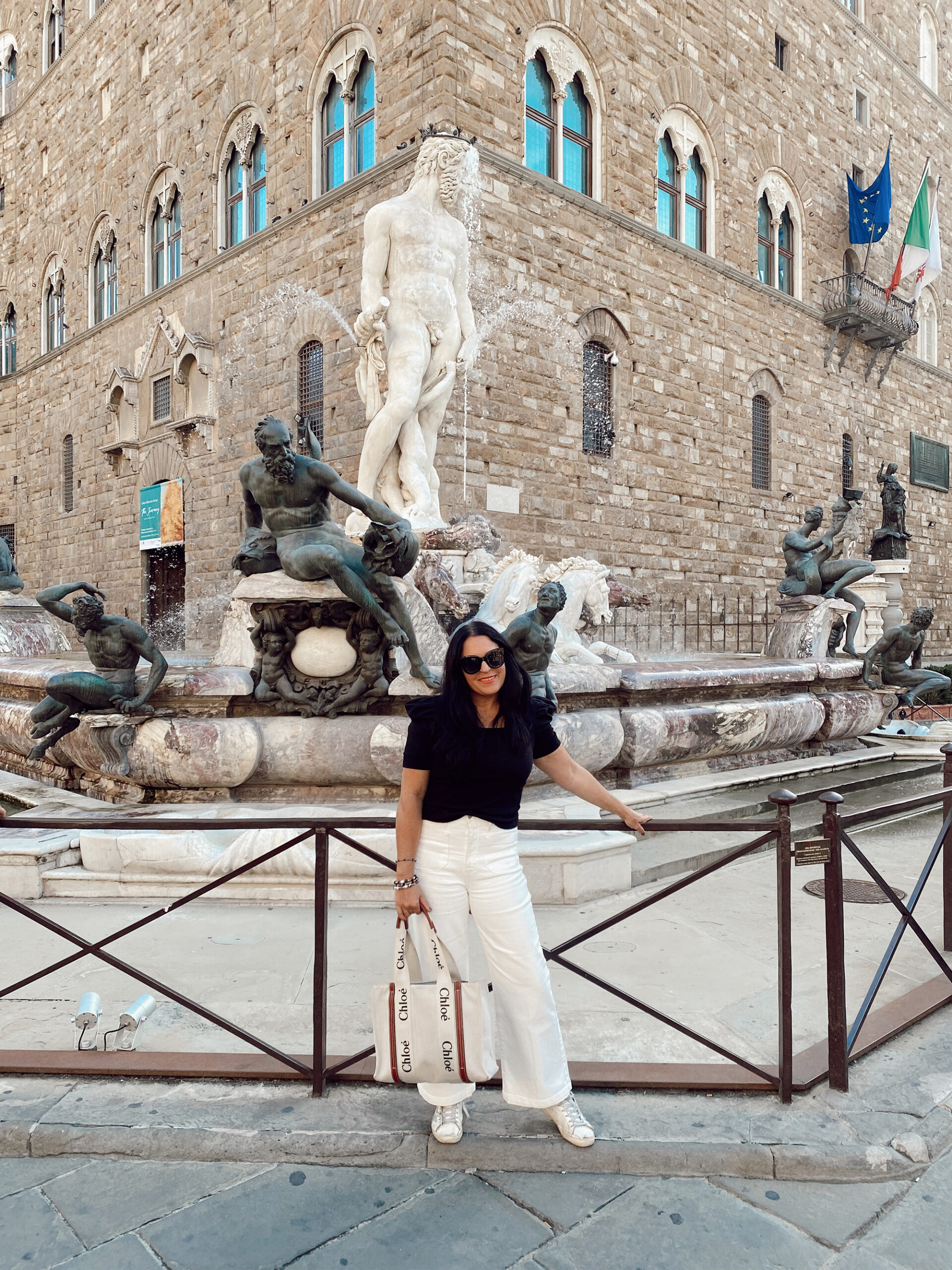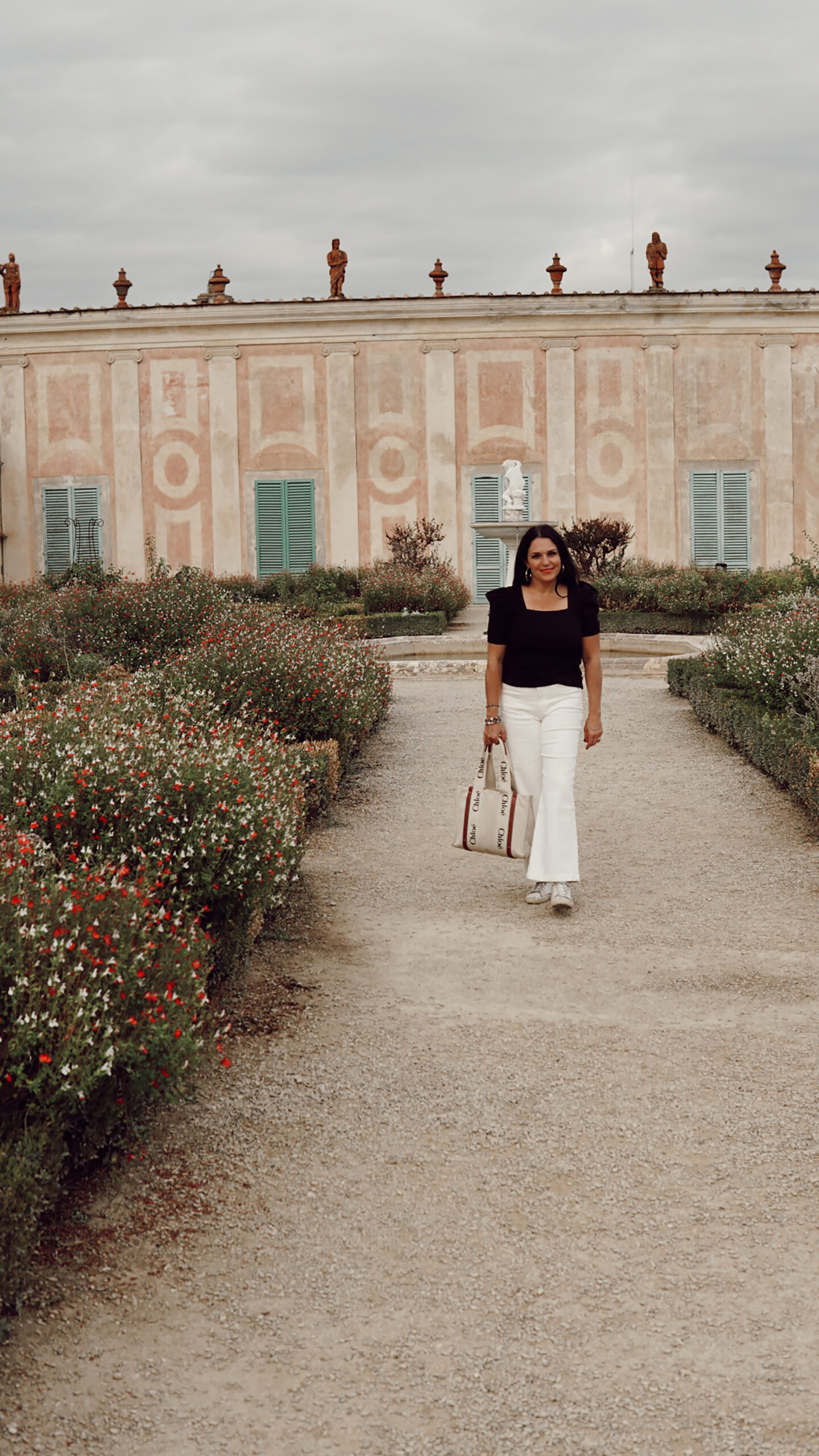 For pants I brought two pairs of wide-leg cream pants and a cropped wide leg black denim and then a pair of black pants. You can NEVER go wrong with the color black. Many Italians wear black, so if you want to blend in, black is the preferred choice of color. I considered bringing a pair of jeans but pulled them out at the last minute. I did not miss my jeans at all! The wide-leg pants are so comfortable walking around the town and easy to style with sneakers. I made sure to bring a couple basic neutral t-shirts and then a couple nice black dressy shirts.
Make sure to pack athleisure pants and sweater/tops. I packed about three different outfits for traveling. We had one full day of train traveling. Flying to and from on the airplane I wanted to make sure I was very comfortable for the 12 hour flight! We also did a day of hiking around Cinque Terre so I wanted some fashionable workout clothes for exploring and hiking. I didn't pack any leggings. Most Italian dress pretty classy and tailored so if you dress in workout clothes, you will stand out.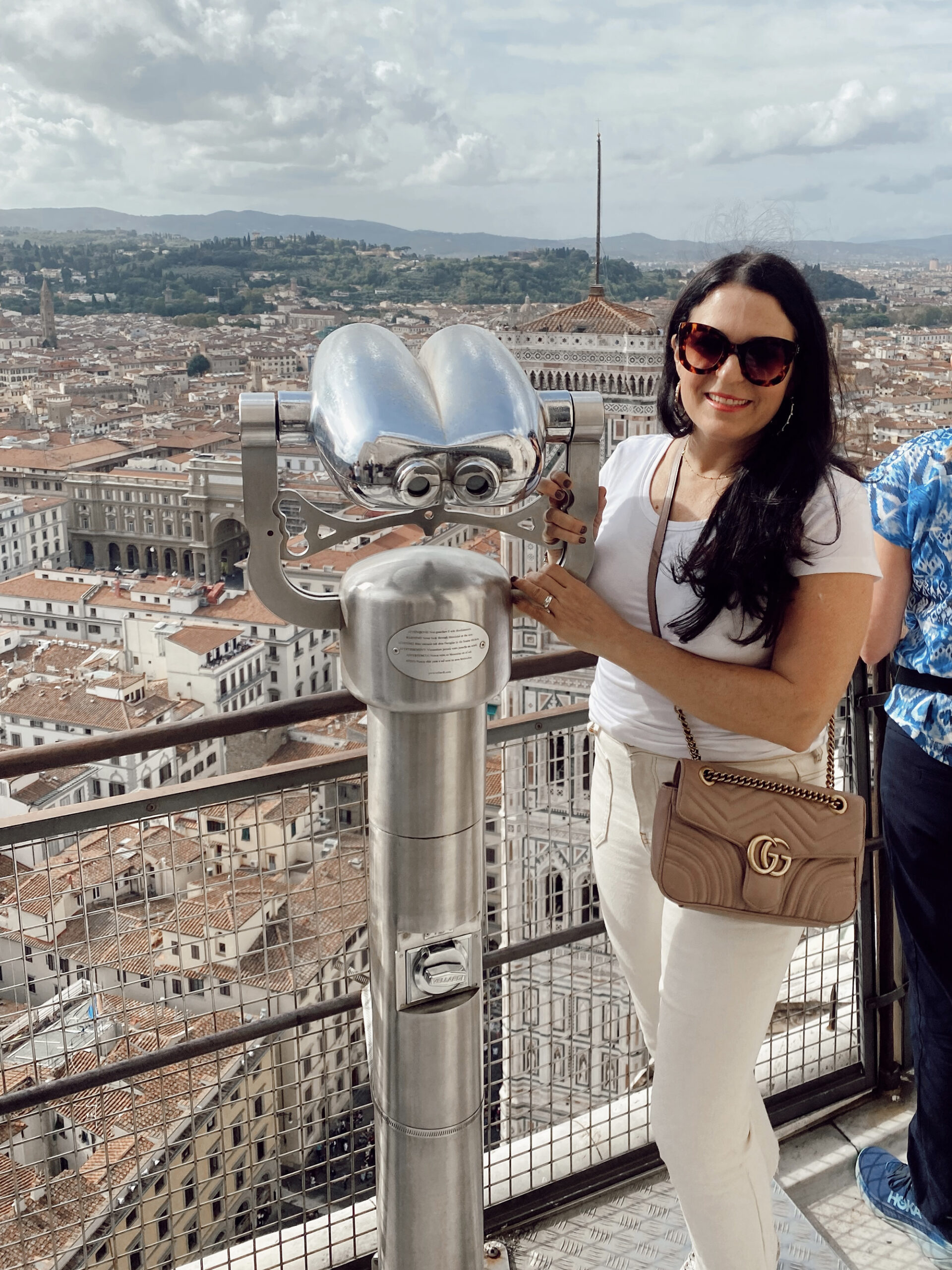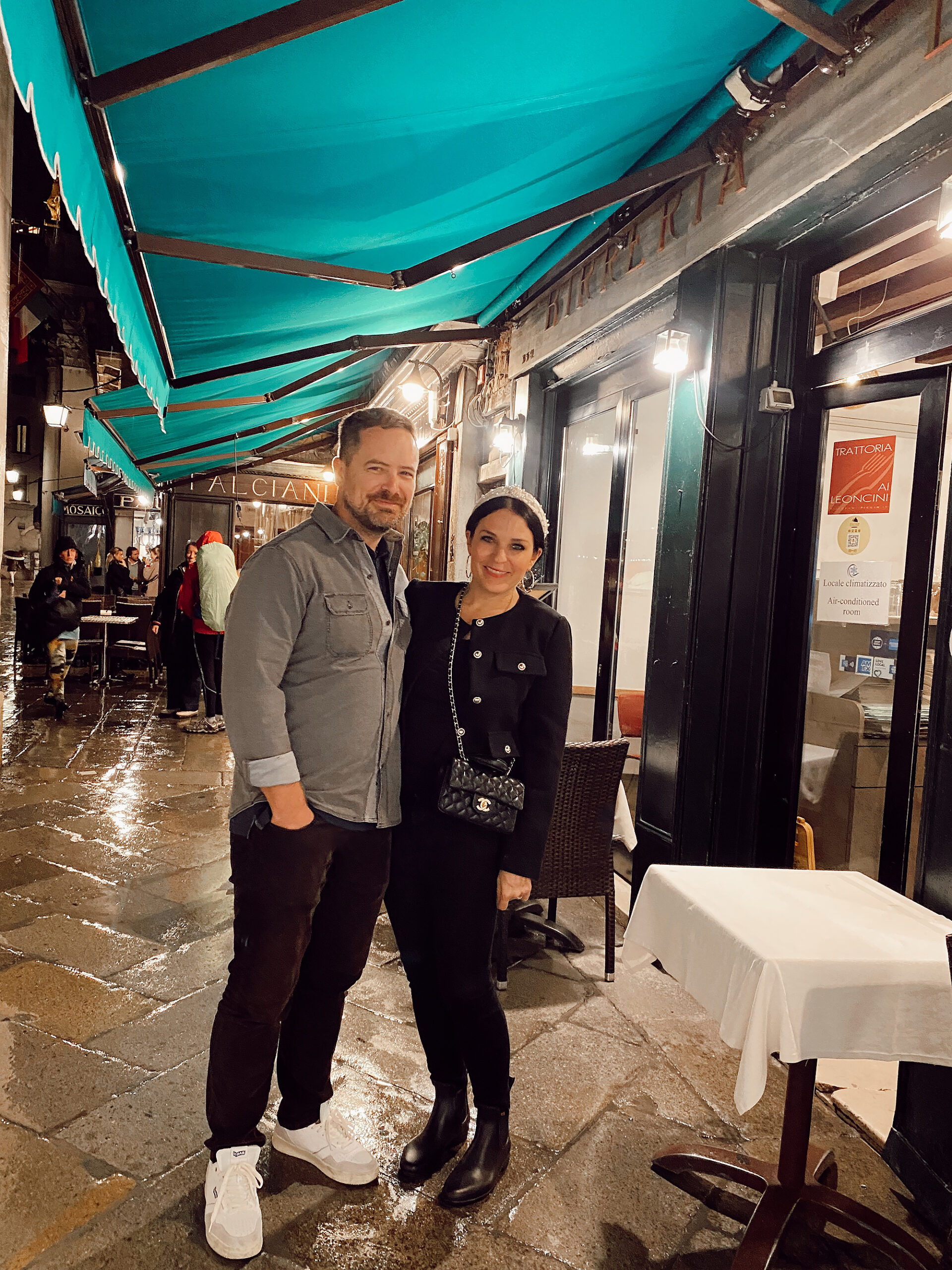 What I Wore in Italy: Jackets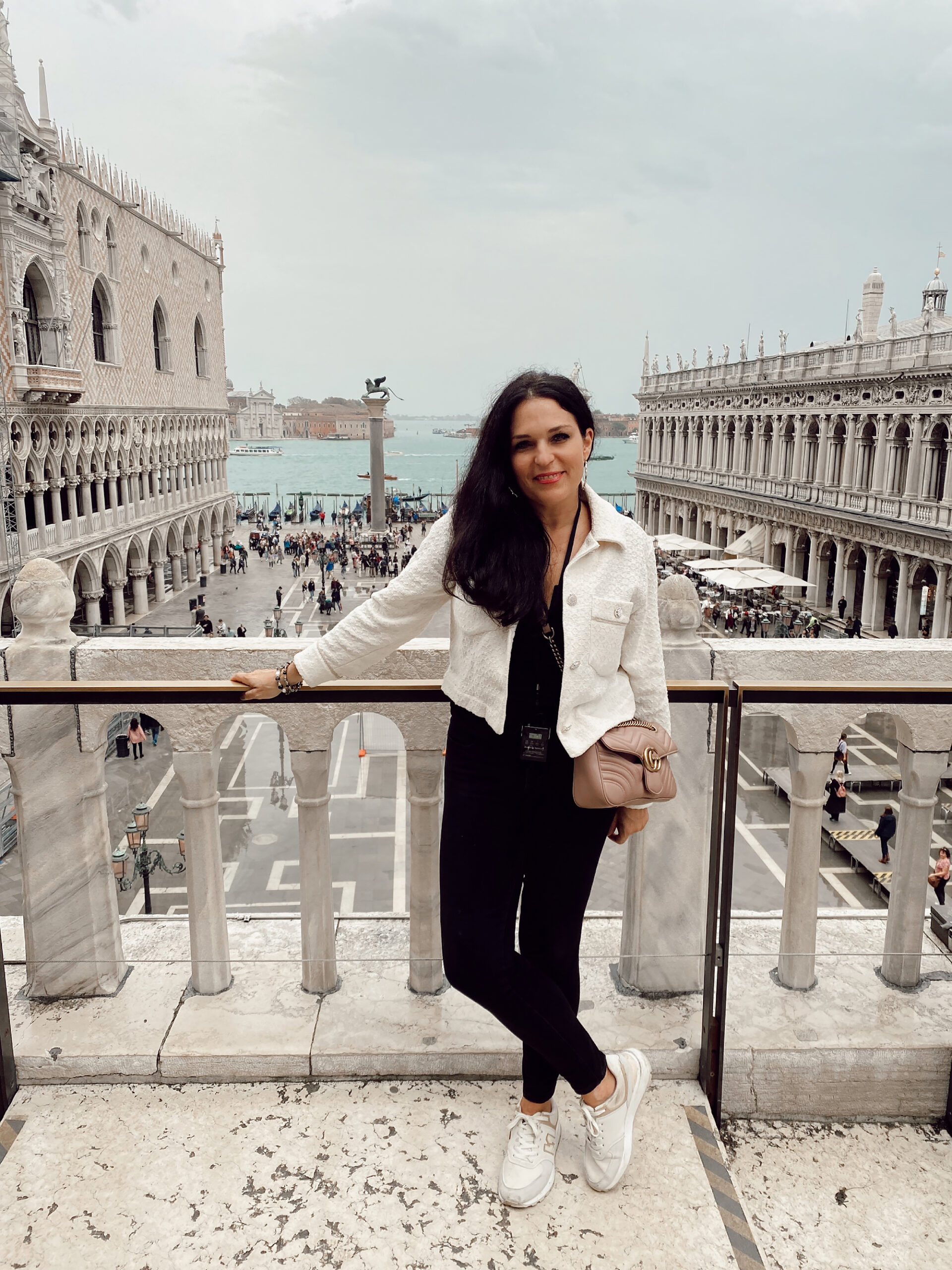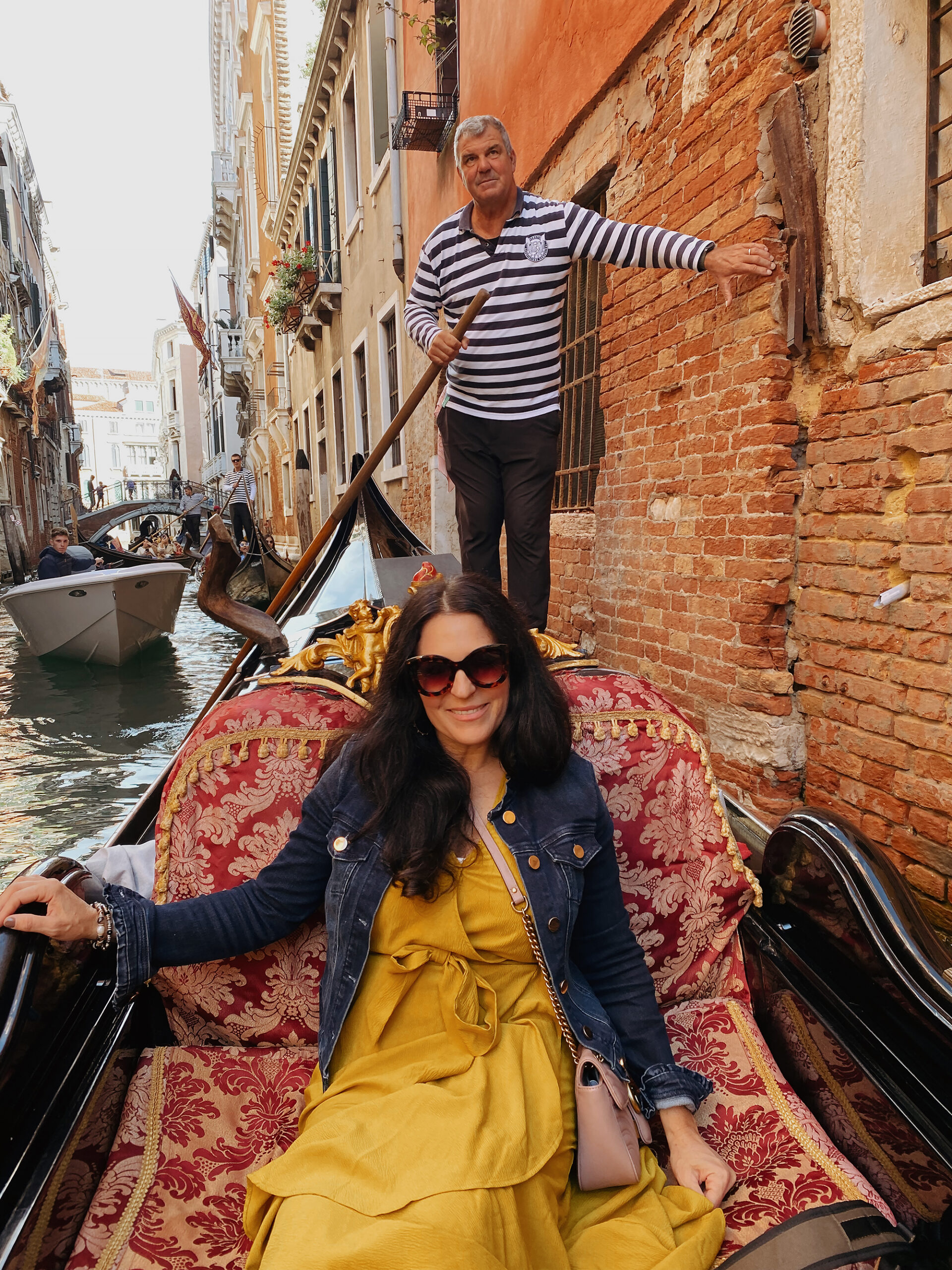 Since we were traveling in the middle of October, I brought with me a few different jackets. I knew the mornings and evenings would be slightly cooler and the daytime would be warmer. I wore a couple different cropped lady jackets, and they were perfect for making a basic outfit more fancy. I also wore a denim jacket, which is perfect over dresses and paired with my wide-leg cream colored pants. Since we flew from NYC to Rome, we left cold fall weather and arrived in Rome with temps around 70. On the airplane I wore a sleeveless long puffer jacket and it was perfect because I used it as a makeshift pillow on the flight. I thought I wouldn't need it in Italy but pulled it out when we were in Cinque Terre because it was raining and temperatures dropped in the low 60s. I am so glad I brought it. I also packed a rain jacket, which I pulled out and used in Cinque Terre. One thing I would suggest is look at the weather the week you are leaving to determine whether you need to pack warmer clothes. We did have a few days that were rainy and on the cooler side. But most of our days were sunny and the perfect Fall weather.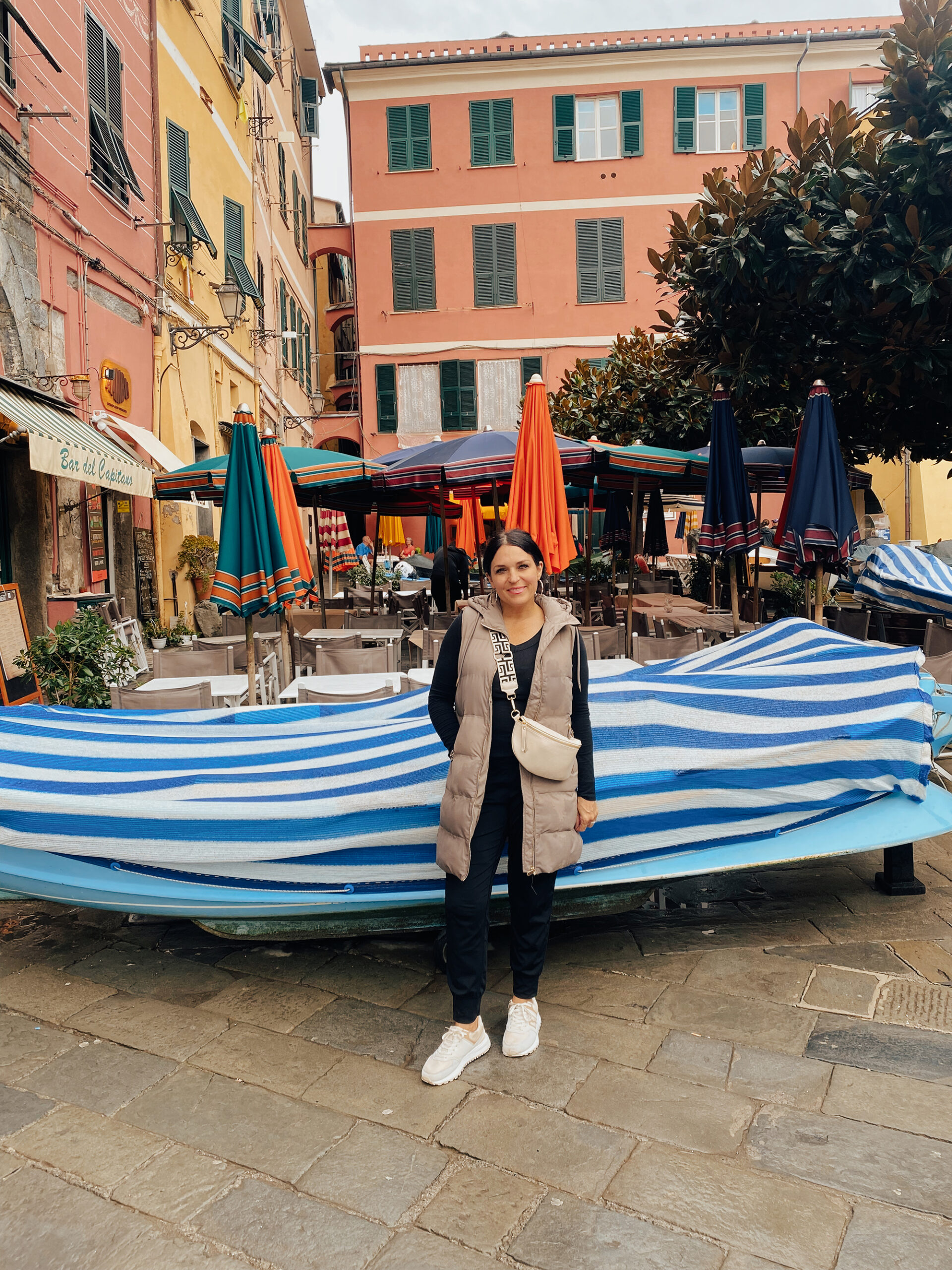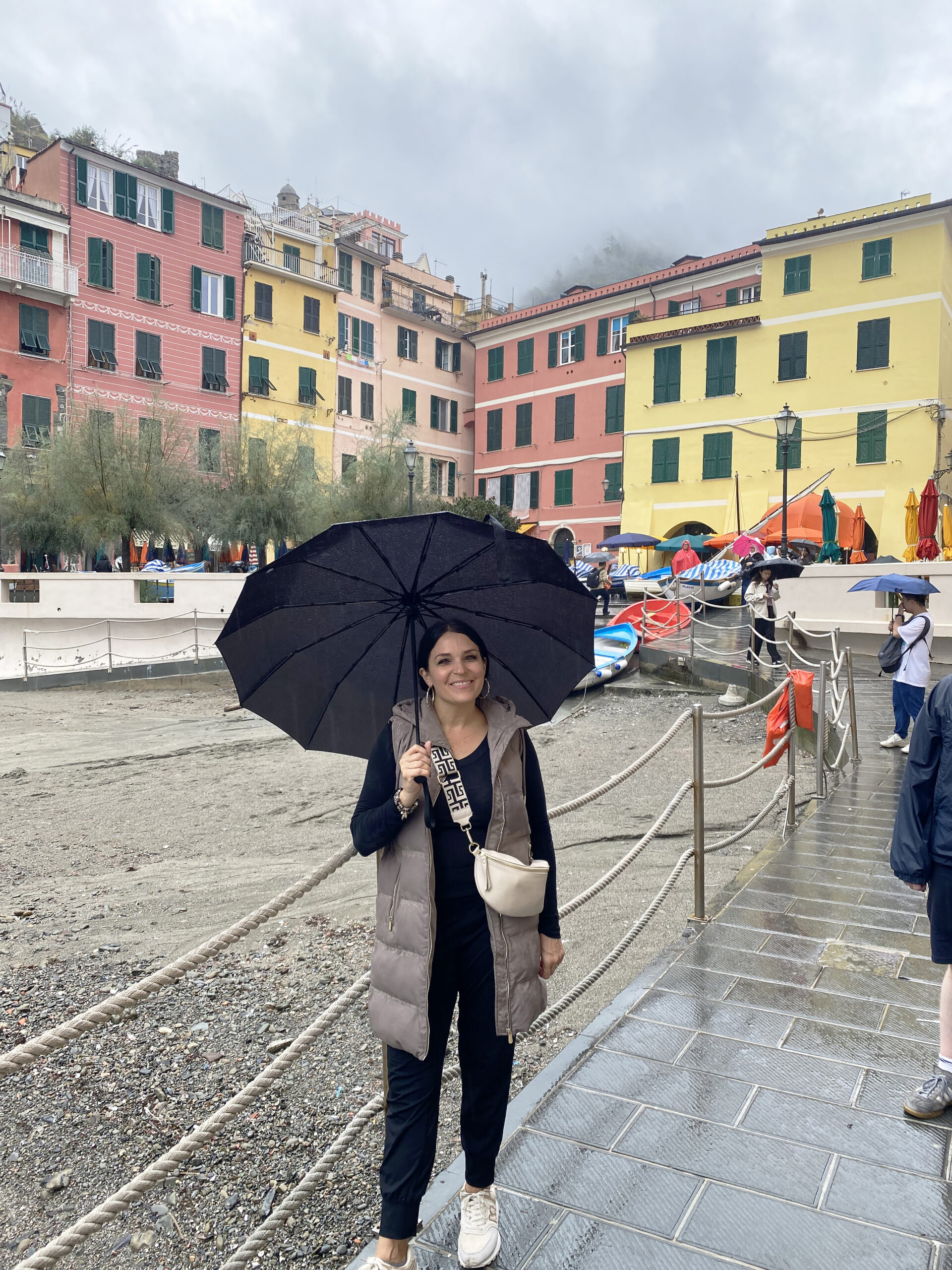 What I Wore in Italy: Shoes + Bags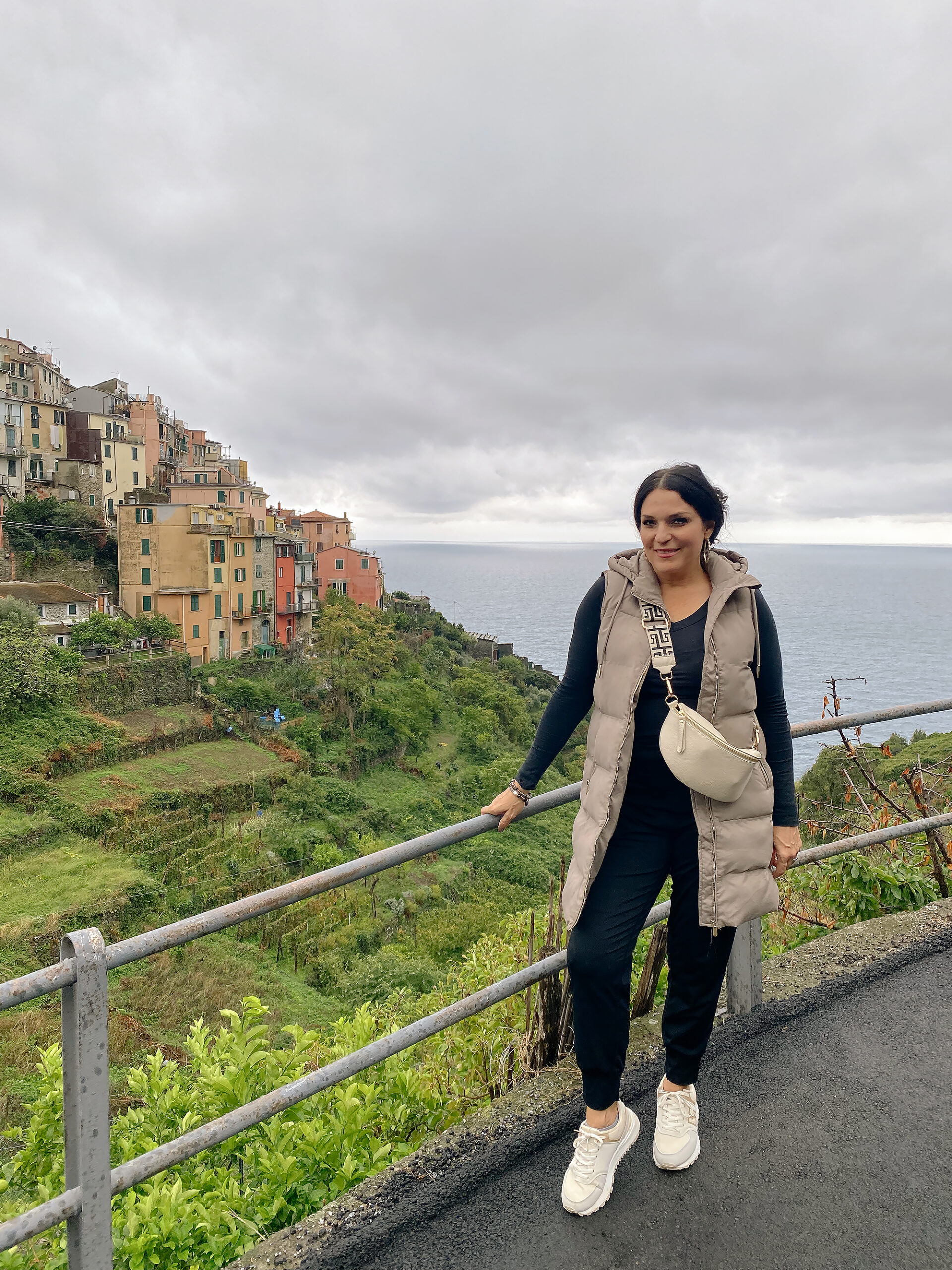 Most the shoes I packed were sneakers! So many sneakers, but they saved my feet from all the walking! I did also pack rain boots because we had rain in our forecast. While I mostly wore my sneakers, we did have a couple downpour days so I pulled out my rainboots. In the end, I'm glad I brought them. I also packed some cute espadrilles but ended up only wearing them one night to dinner. Most the time we were going, going, going and my feet were so sore by the end. So putting on anything high from the ground was less appealing.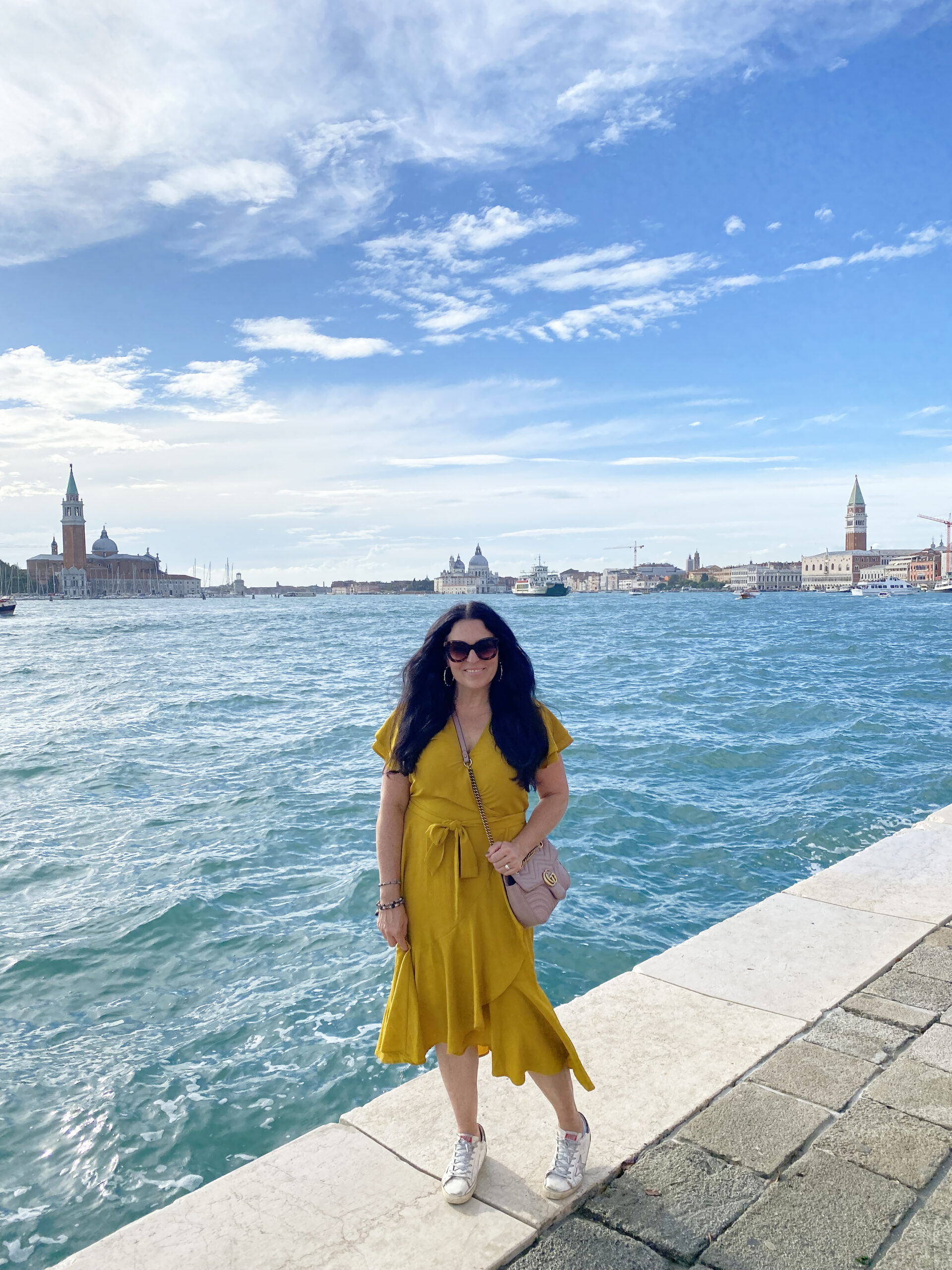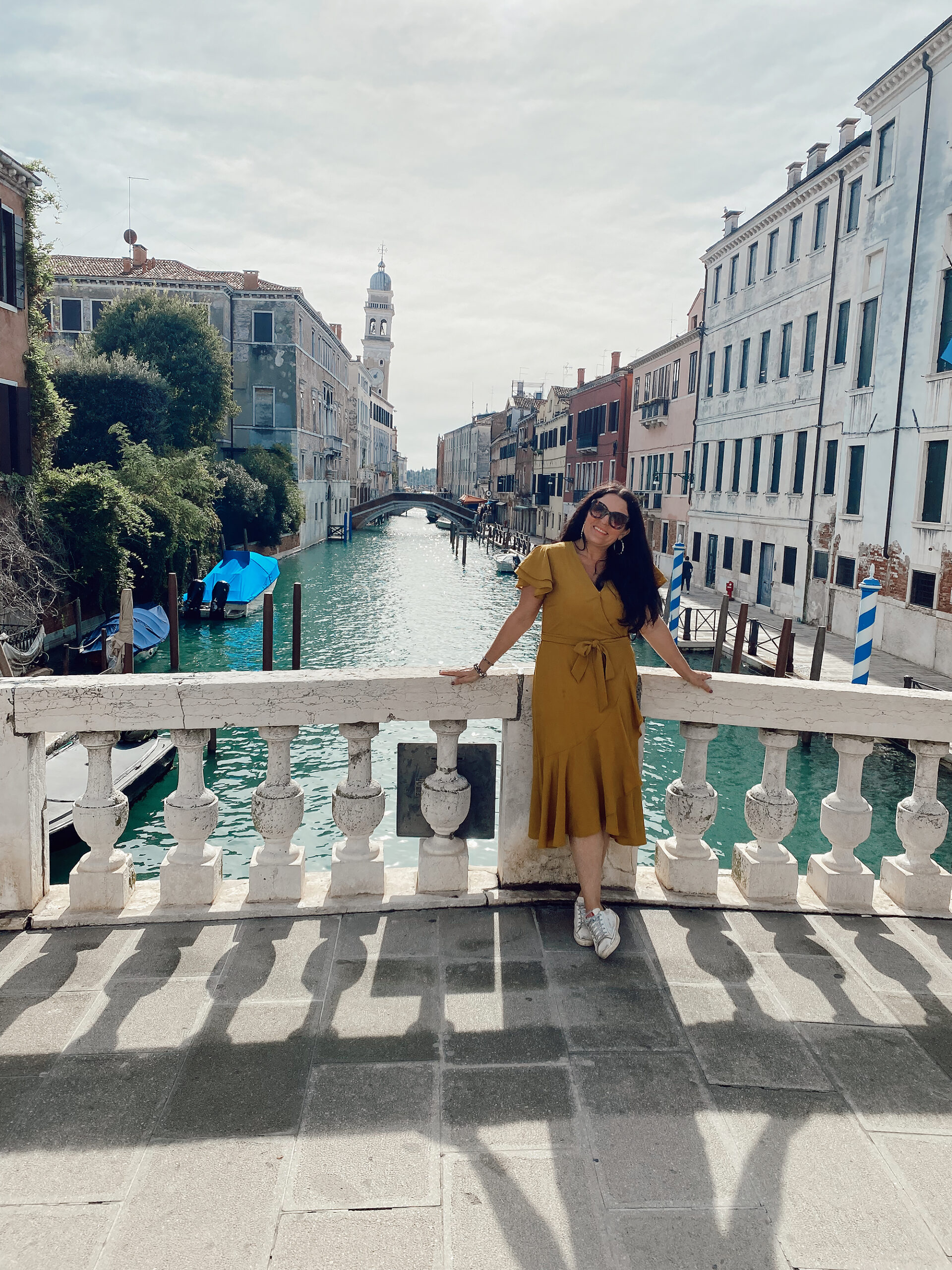 I packed quite a few different bags and I used them all! A crossbody bag is a must. You want your bag as close as possible because there are pickpockets. I also packed a small black leather backpack. I wore the backpack on the days that I knew were very busy and when I needed to carry a water bottle around. The small cream leather crossbody bag I'm obsessed with! I bought it in the leather market in Florence. Also, save some room in your luggage! They have the best leather goods in Florence.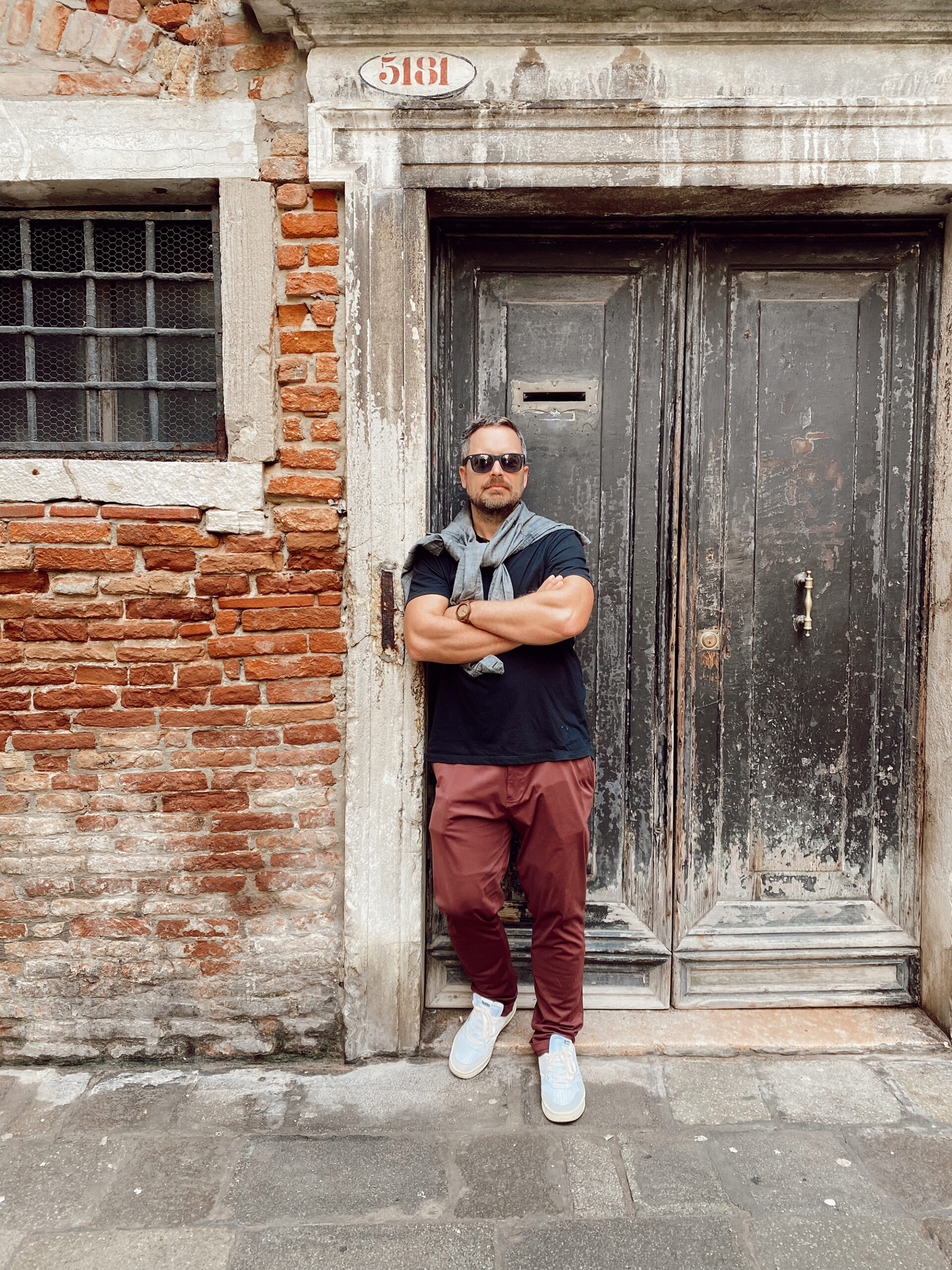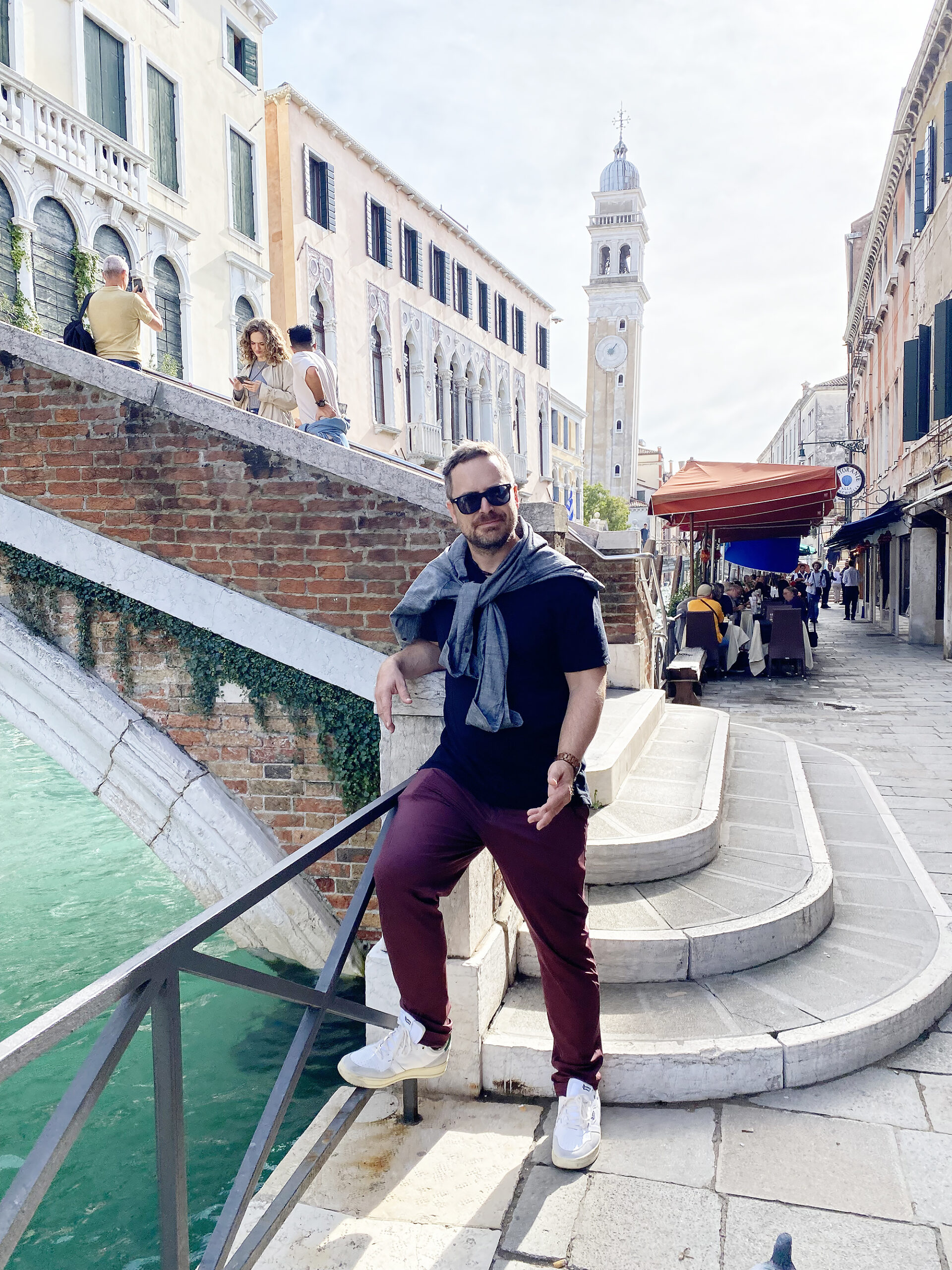 Before I close this post down, I had to do a shout out to my husband who was looking so European by the end of our trip! All of his clothes he packed were Rhone, which he said was so comfortable especially with all the walking we did. Rhone is known for their men's active wear.