Plus our last $750 Giveaway Amazon Gift Card this Year!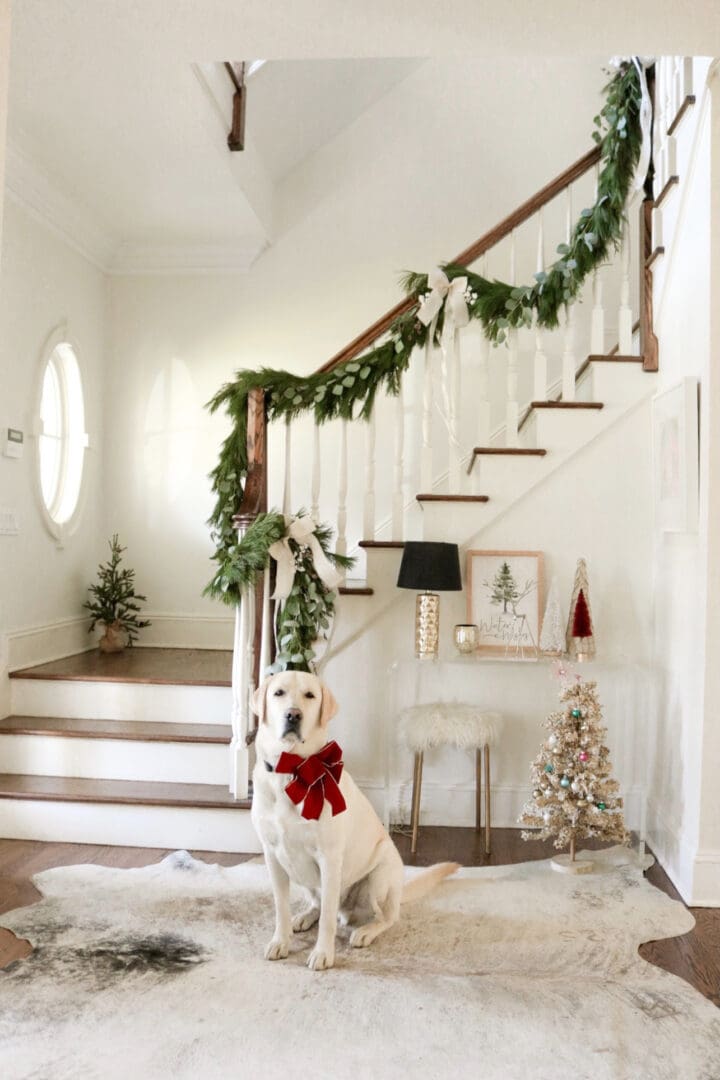 Our Christmas greens are up, and I am loving all the beautiful greenery around the house. I am a sucker for fresh greens. I love the feel and smell of cedar and white pine in the home. It's definitely one of those traditions that makes a home feel like Christmas.  There is an amazing tree farm close to our home, and I love to purchase their white pine garland and cedar. Their garland is thick and full! I love to hang the white pine garland over the mantle and staircase because it doesn't shed and the pine needles don't drop…or at least not as much as other garland. The cedar garland is very full and there are more droppings, so I usually opt to decorate my front door with the cedar garland.  We, of course, love decorating a real Christmas tree, and have cut down our tree every year since my husband and I were newlyweds.  Check out our Christmas tree posts below.  But with all these traditions we love, many of our friends and family opt for Christmas fresh or faux greenery.  In fact, more people are choosing faux greenery instead of fresh because they want to have Christmas up and decorated longer than the month of December.  And fresh greenery won't last that long.  I am still holding onto decorating after Thanksgiving, but I do see the appeal with getting the house all decorating before the holidays begins!
Make sure to check out our Christmas tree cutting tradition:
Also Check out these posts to help you decide for Christmas fresh or faux greenery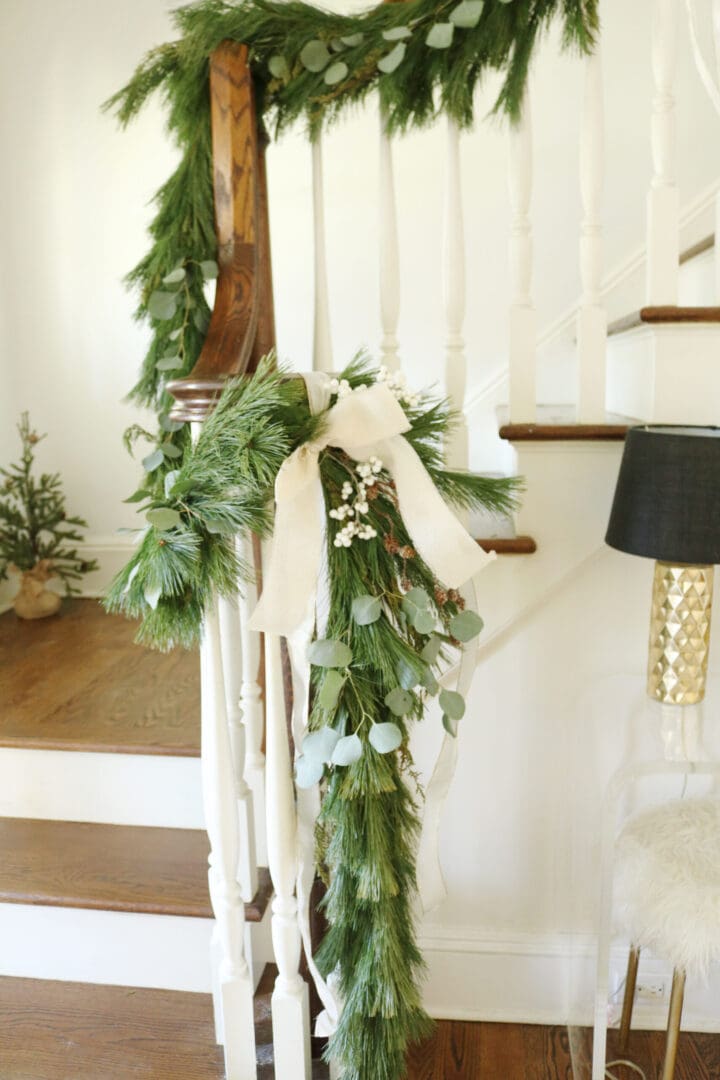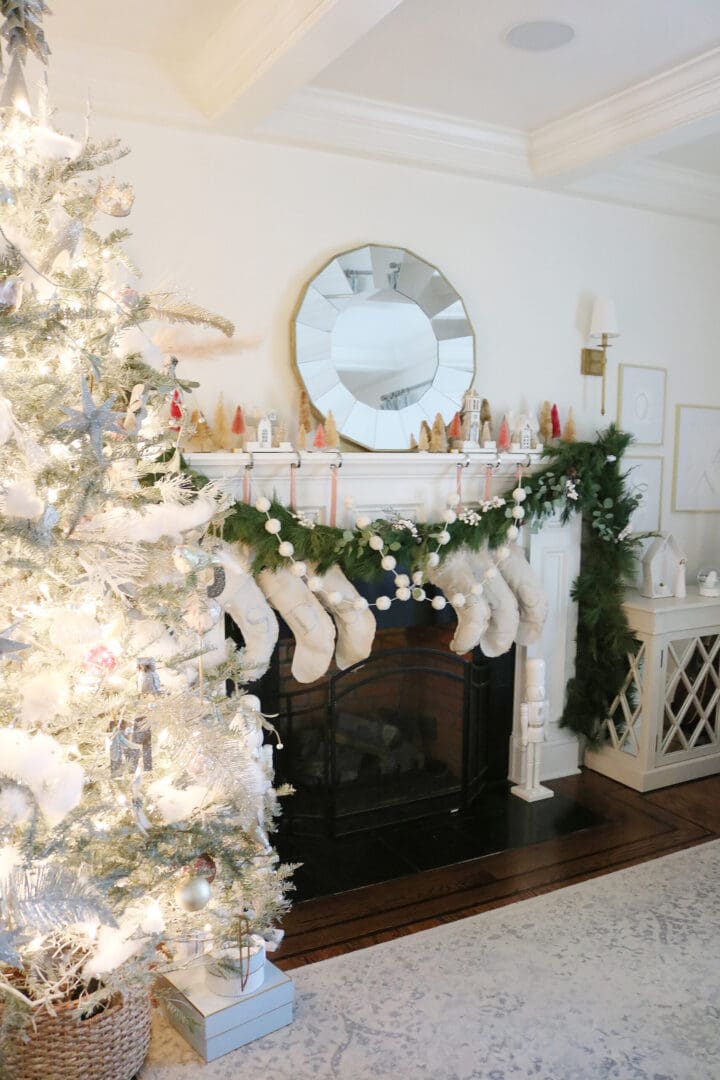 If you are planning to decorate with faux greenery, make sure to look for real-like faux greenery and the way to do that is how it looks but also how it feels.  Faux greenery has become so popular that there are some really great resources out there.  Here are a few of some of my favorites and companies: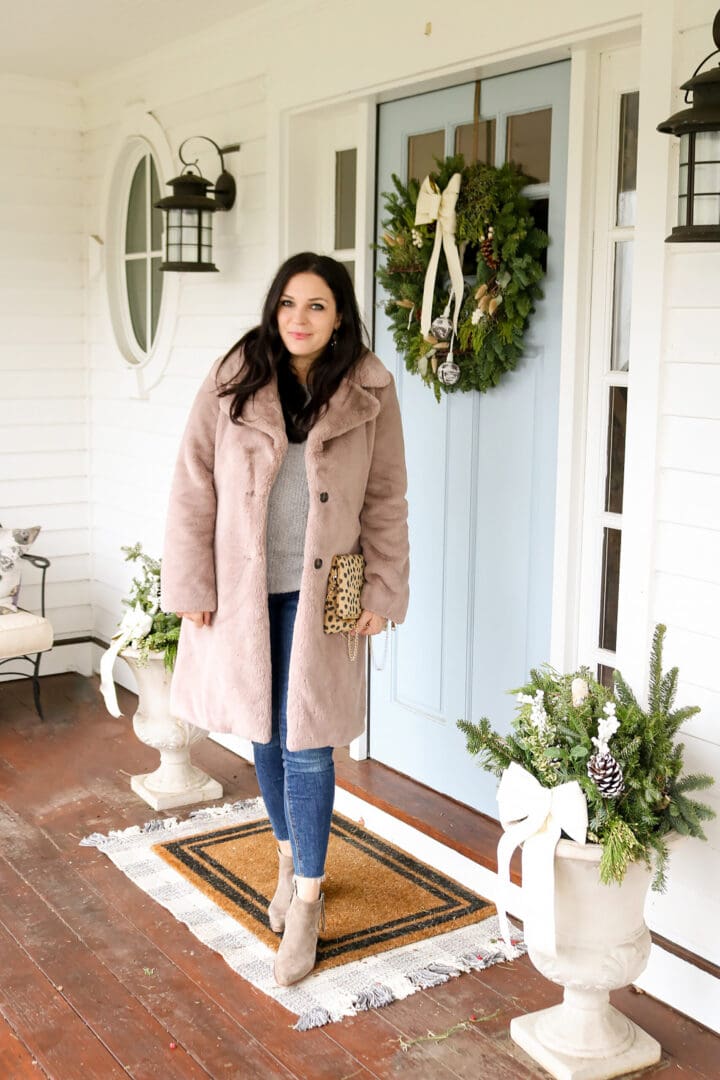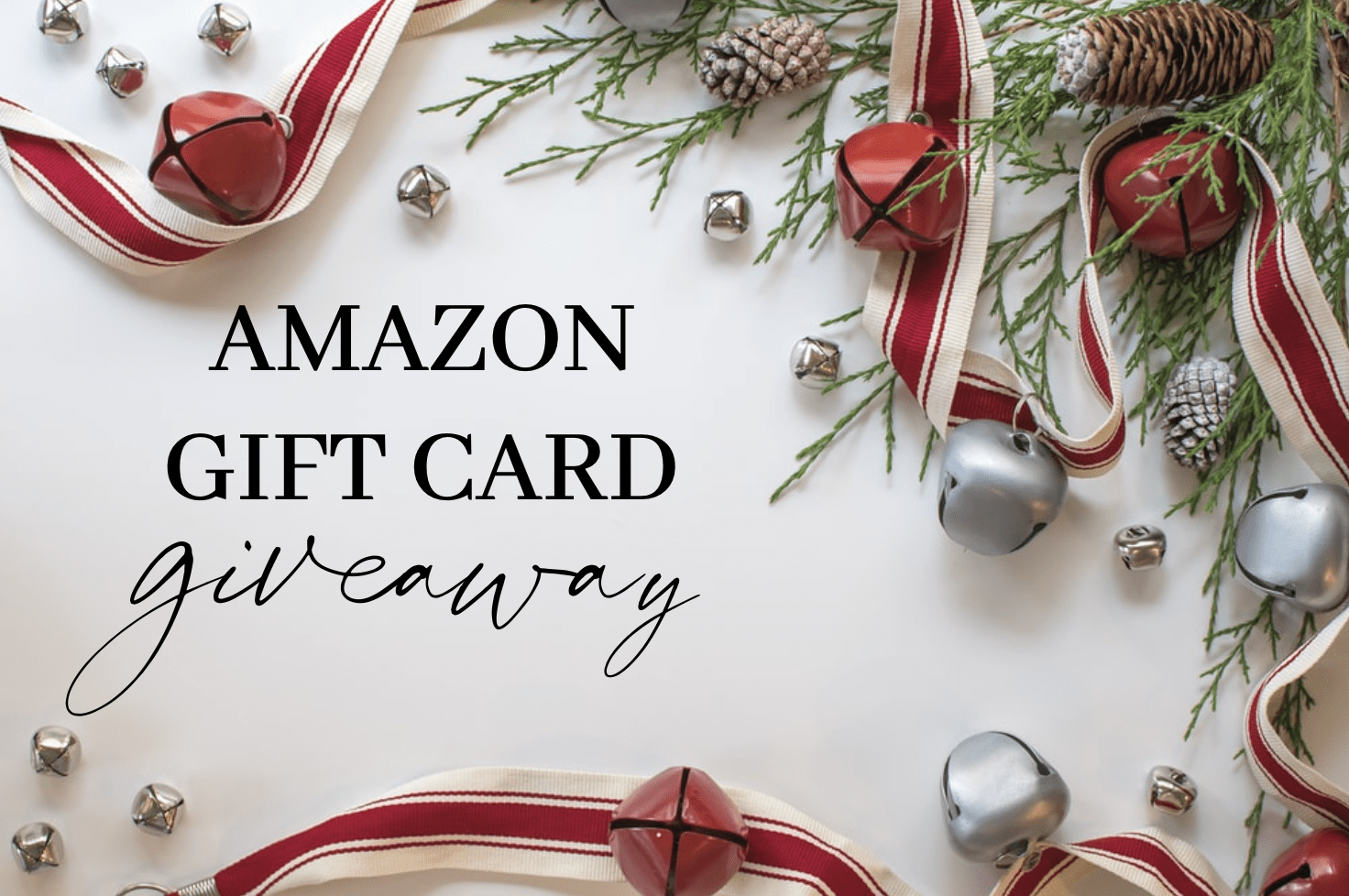 I have teamed up with an amazing group of bloggers to give YOU a chance to win a $750 Amazon Gift Card!

Simply enter below by completing the rafflecopter. You'll receive one entry per completion. This giveaway is open to the U.S. and Canada only and runs until EOD 12/20. Winner will be announced here. Good Luck!

Void where prohibited. By entering the giveaway you acknowledge that you are agreeing to complete each task, which involves following, liking and subscribing to newsletter's.