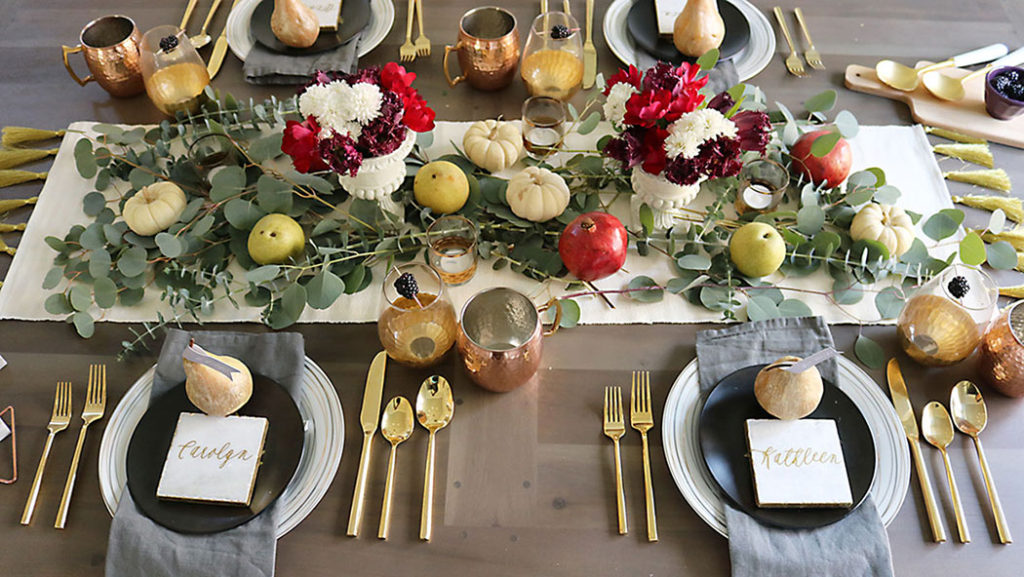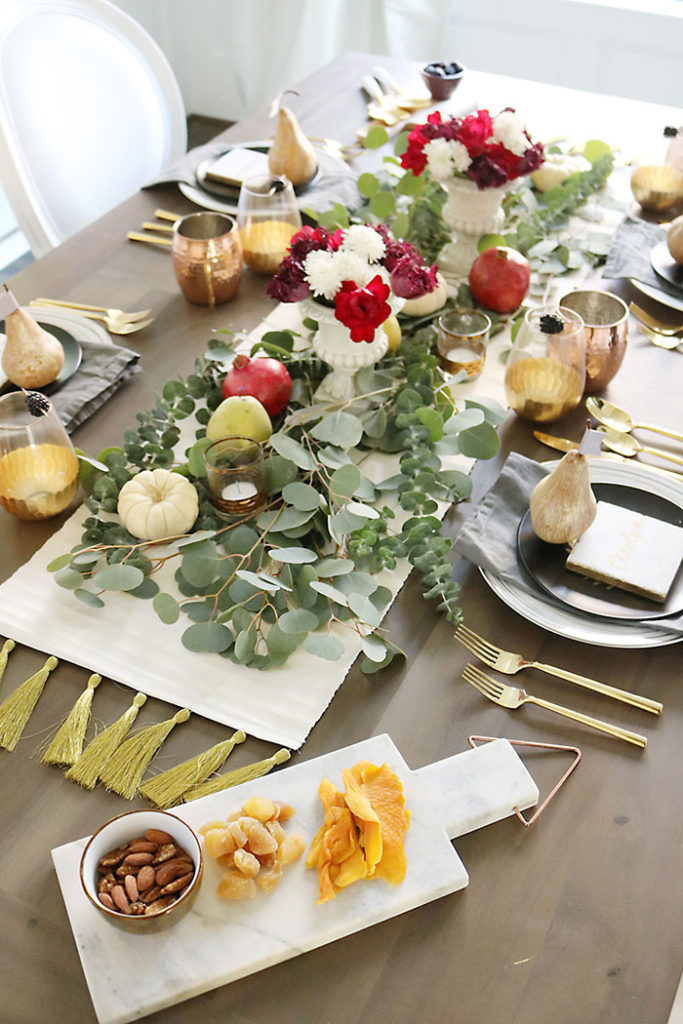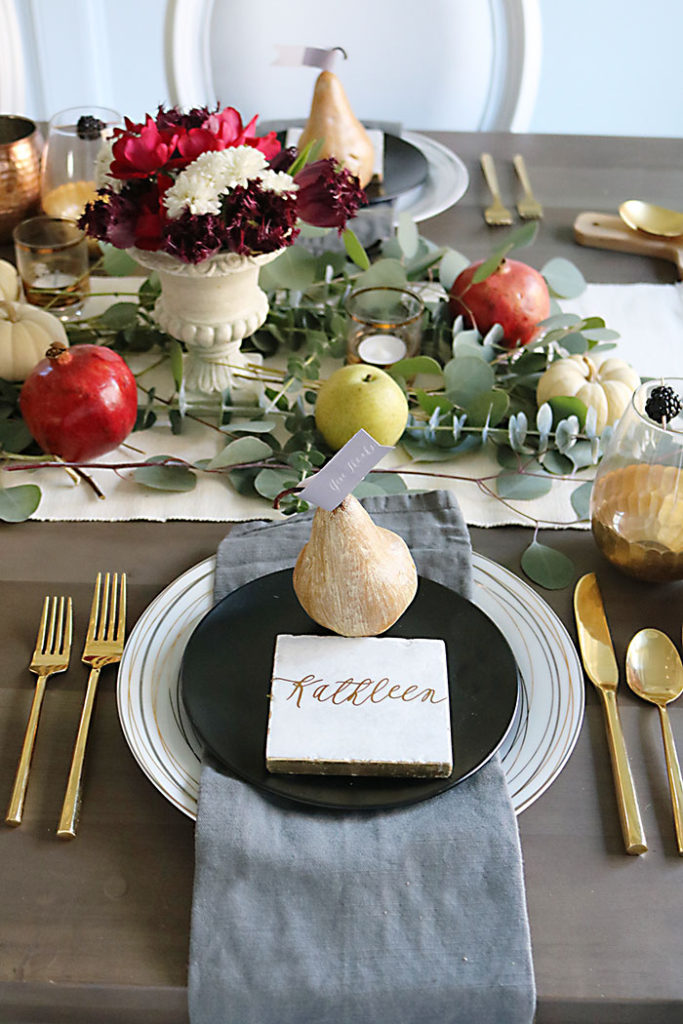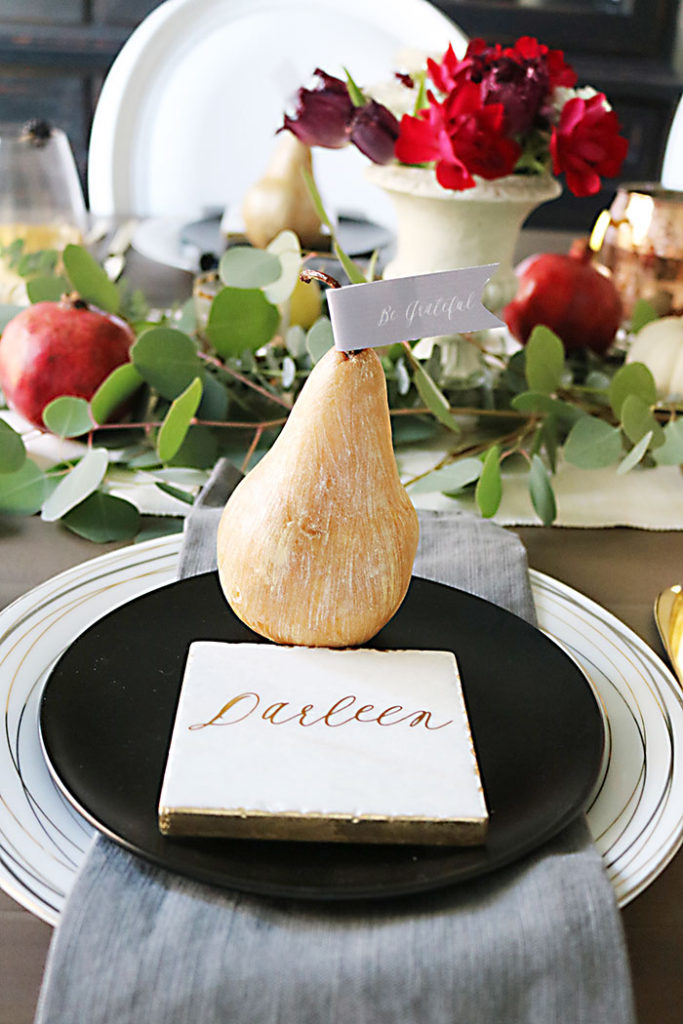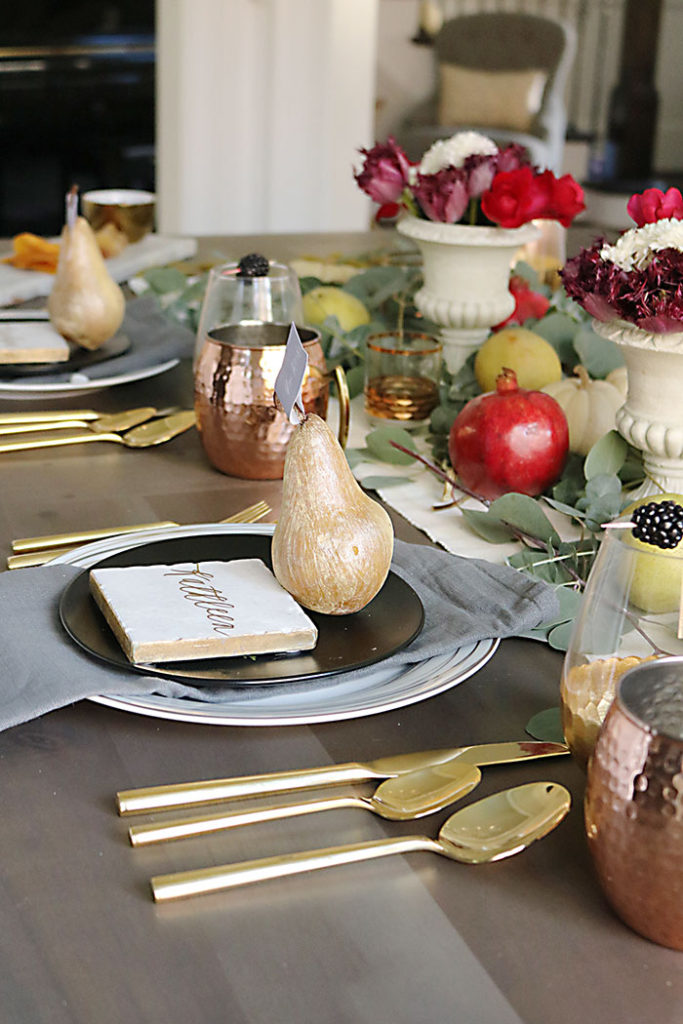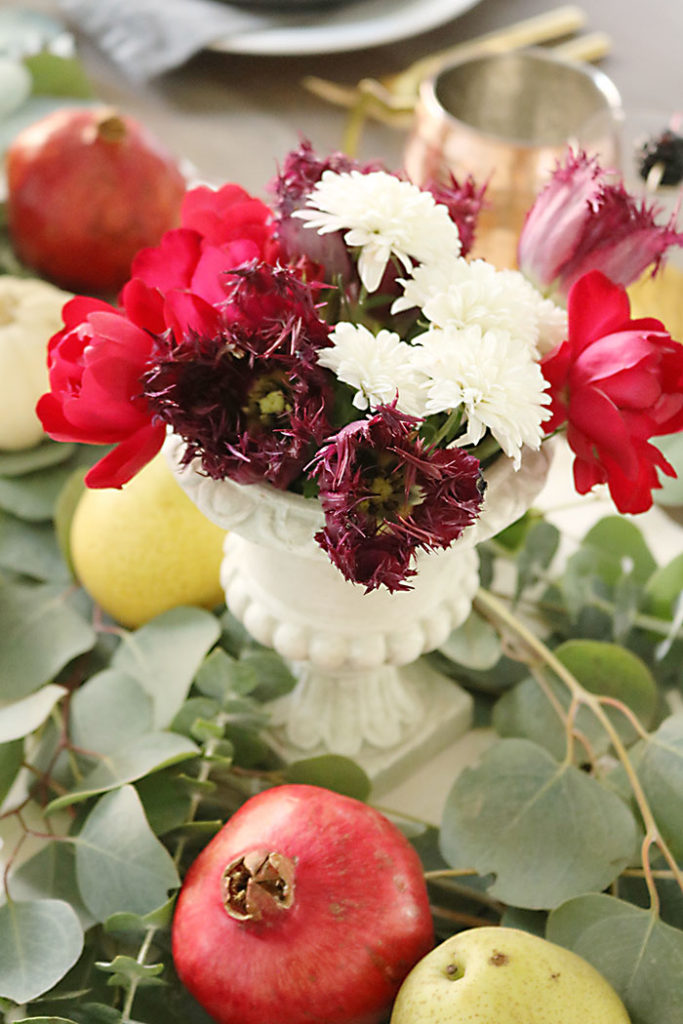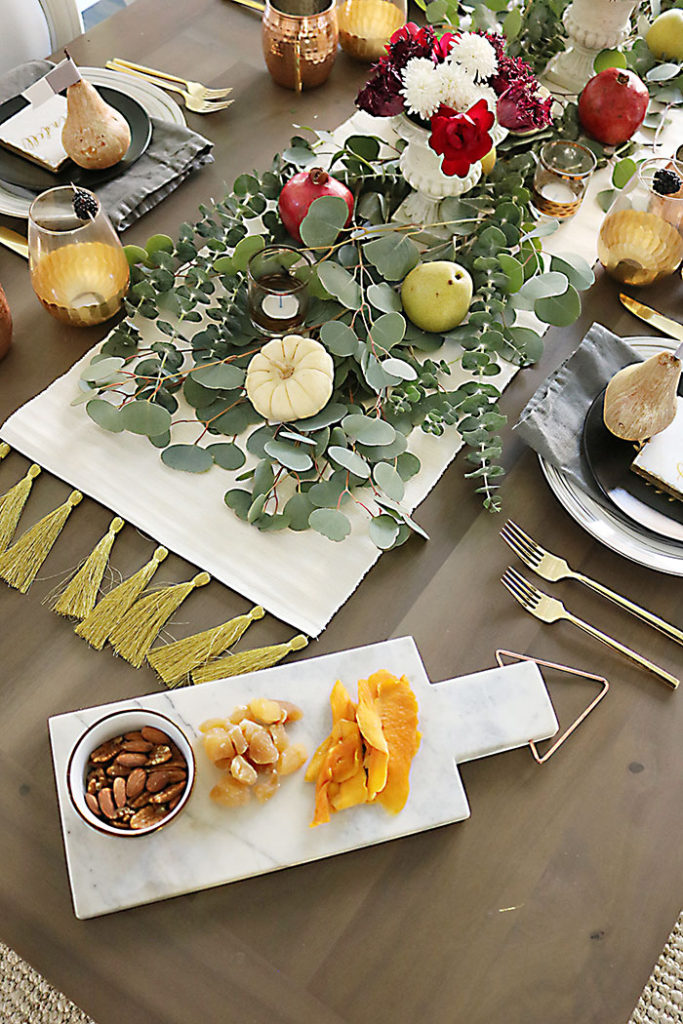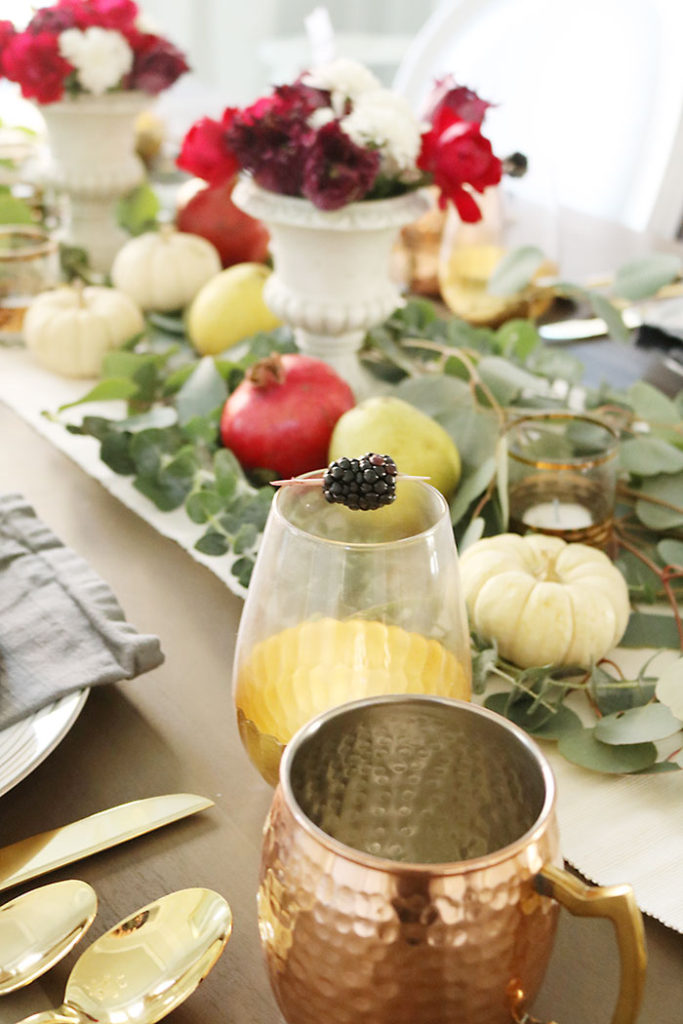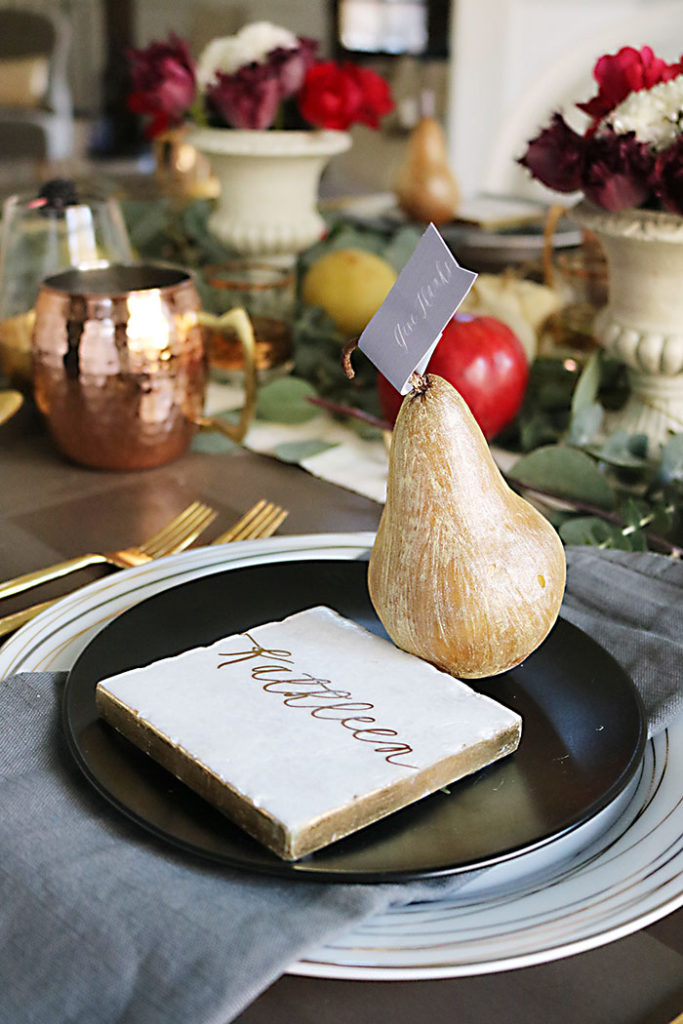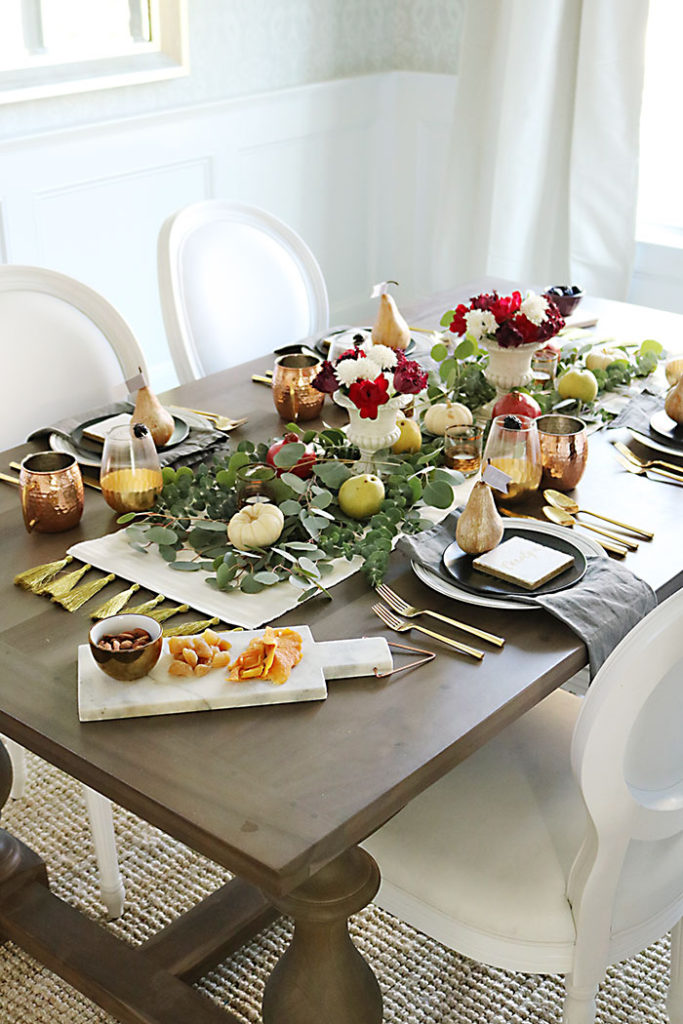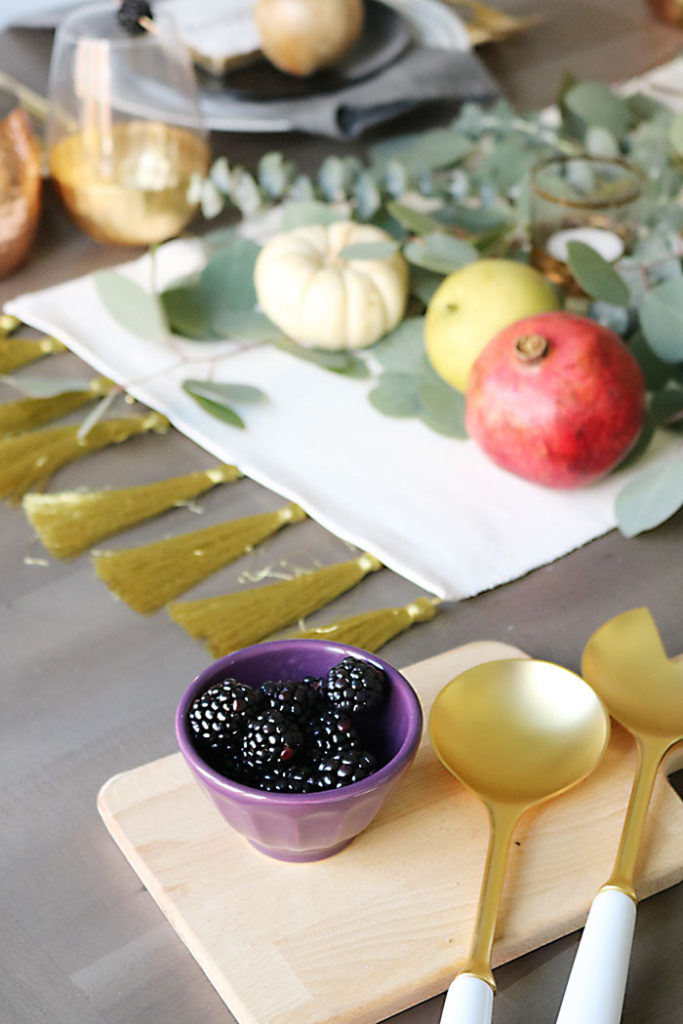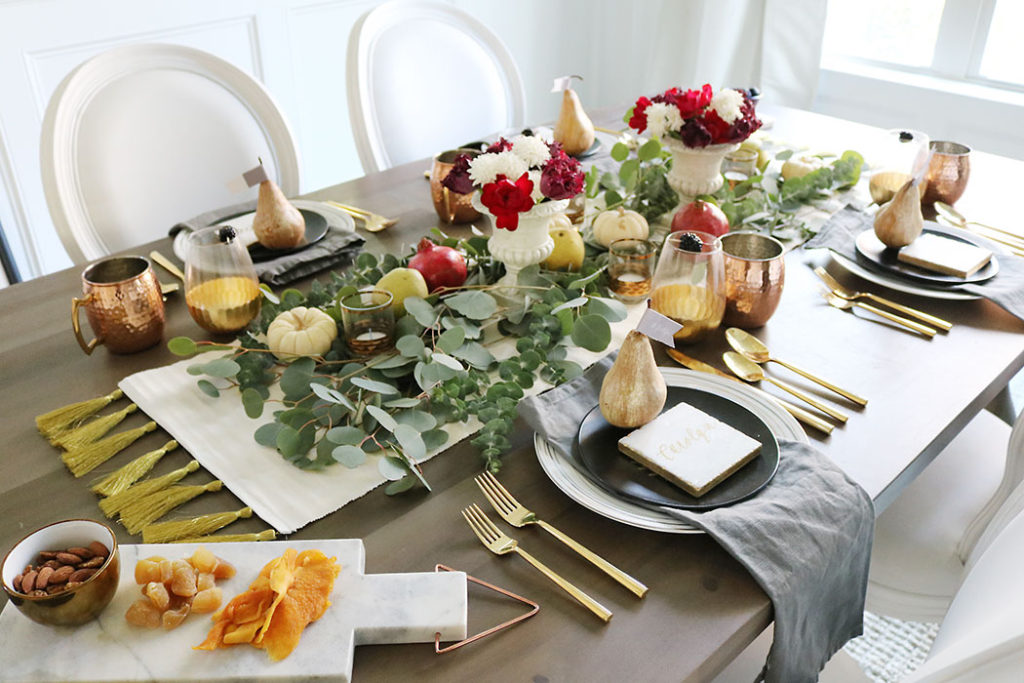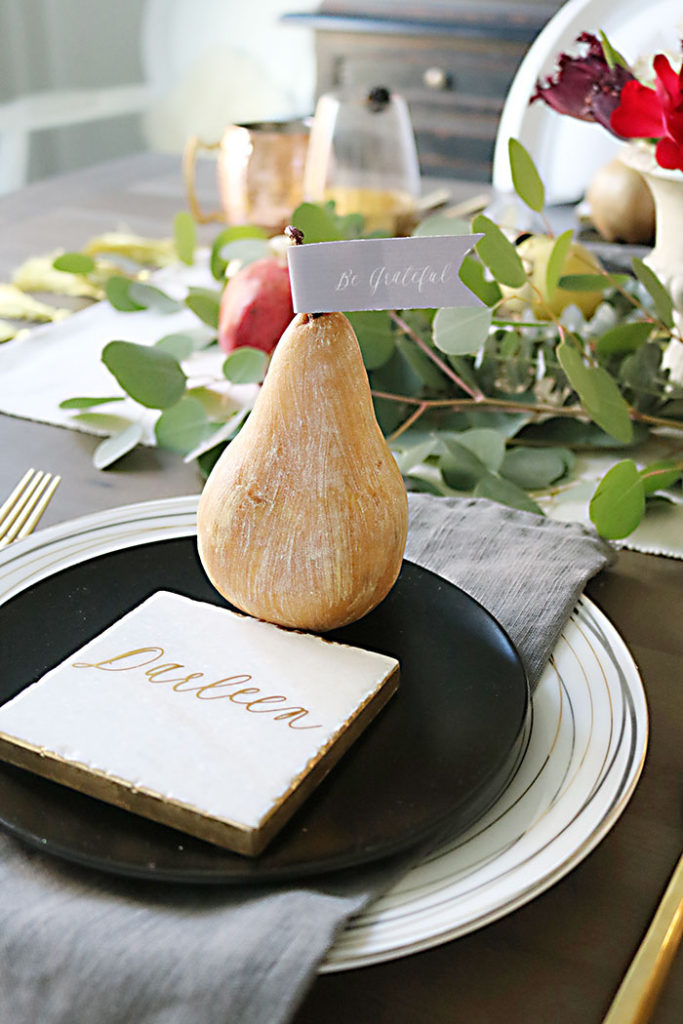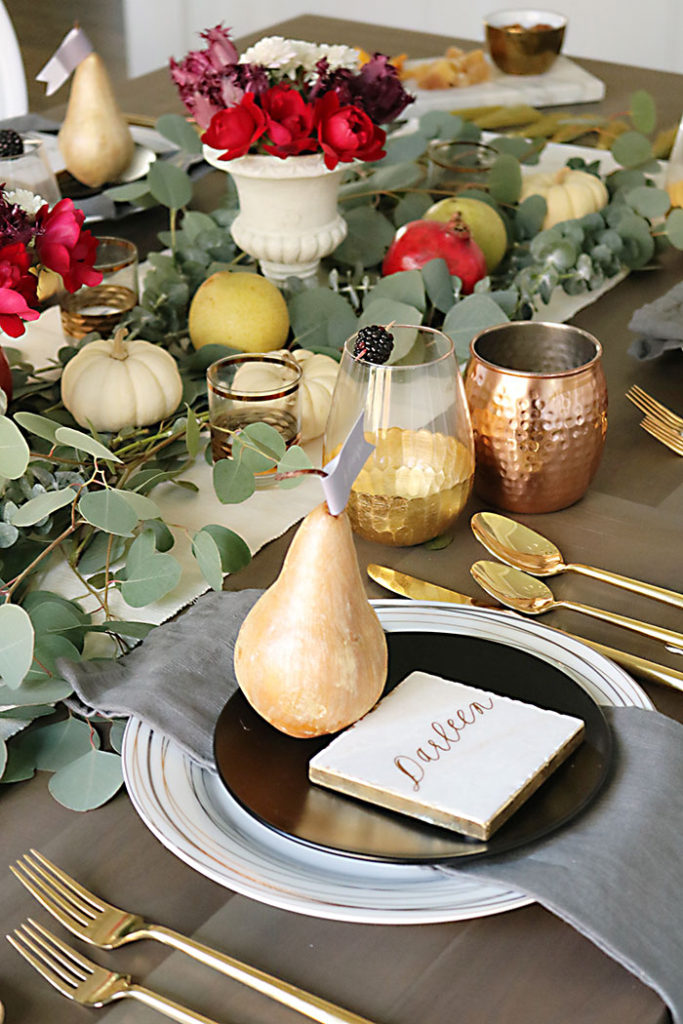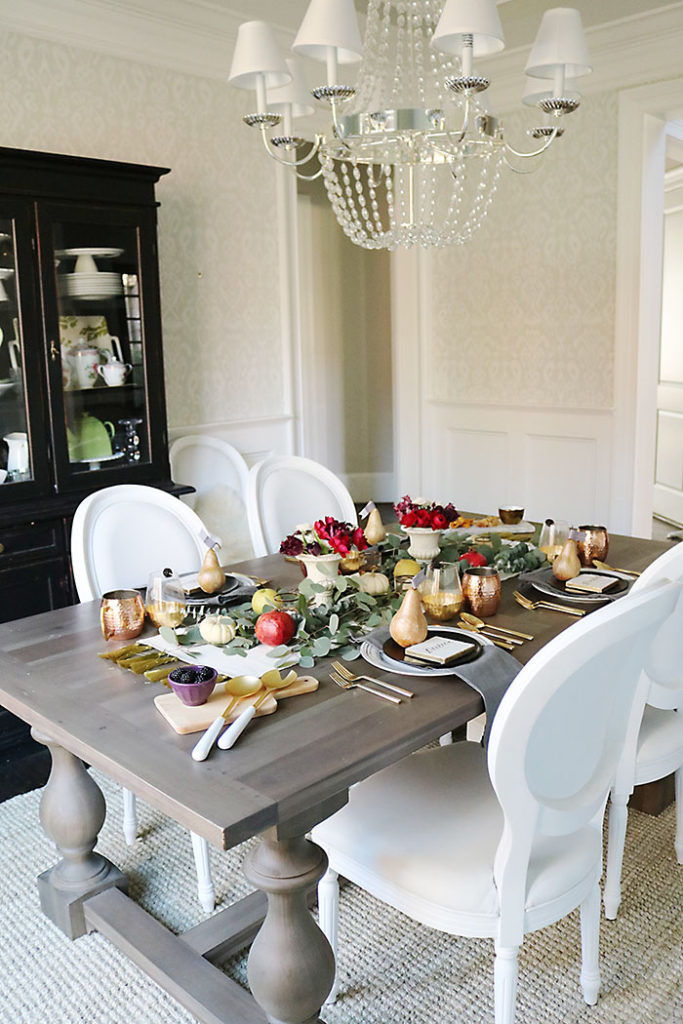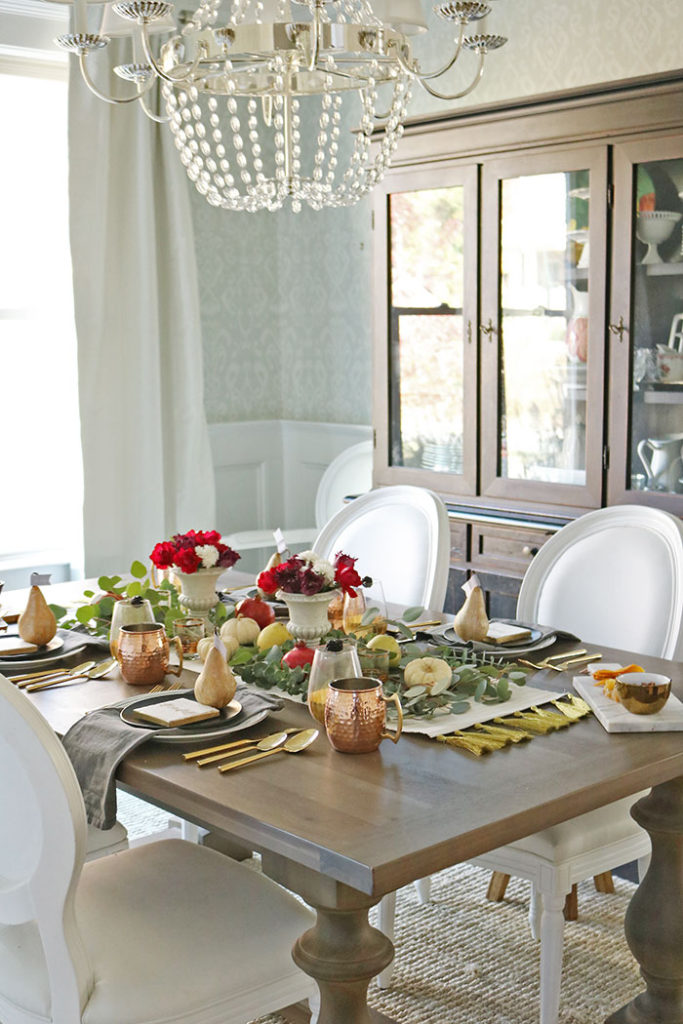 Farm to Table Inspired Thanksgiving 
I always imagine the first Thanksgiving had in the center of the table a huge wooden bowl filled with fresh fruit, root vegetables and leafy greens.  Deep red color palette with pale pinks and soft greens probably covered the table.  This year I wanted to create a farm to table inspired Thanksgiving.  The best seasonal colors of autumn come from some of the best seasonal foods like pomegranate, fig, pears, plum and grapes.  And I wanted to make our Thanksgiving table have some of those elements.  A Thanksgiving table that was edible and brought together the family around the table before the main feast–enjoying fresh fruit, nuts and even dried fruits.  Thanksgiving can be such a long day, and we usually don't eat until the late afternoon.  So having healthy eating options is a good idea.  This farm to table inspired Thanksgiving has a lot of DIYs to keep the costs down.  I listed them below.  If you noticed from last year, I also reused my black thanksgiving plates and my guests will have a happy saying once they move their name placemat.
1.Marble Tile Name Placemats: The marble tile name placemats are my favorite and inexpensive.  Head to the tile store and grab a few 4×4 or smaller marble tiles.  Use the gold leaf technique for the sides of the tile for a more dramatic look.  (and so they don't look like boring tile that you picked up at the hardware store.)  Then using your cricut, take gold vinyl and cut out a script font in the guests' names and then use transfer paper to transfer the vinyl on the gold-leaf tile.  Don't have a cricut?  No problem!  You can still get a similar look using the graphite paper technique.
2.  Tassel Table Runner:  Dress up your table with a simple table runner.  I mostly like to put a runner under the branches, so they don't scratch up my dinner room table.  I had a simple table runner from Ikea and just sewed on some gold tassels.  You can always make your own tassels!
3.  Metallic Edible Pear: Another DIY favorite.  An easy step but makes a huge statement!  Do it the night before Thanksgiving!  Pick up some pears at your grocer.  Make sure to grab the pears that have a stem.  Pick up some edible metallic dust and clear extract like lemon extract or almond extract.  Mix equal parts of the metallic dust with the extract in a small bowl.  Take a clean painting brush (or better yet, a new painting brush) and mix the parts together.  Then brush the metallic dust on a wash and dried pear.  Let it dry and gently transfer to your thanksgiving table!  Add a fun grateful banner tag that hangs around the pear stem.
This farm to table inspired Thanksgiving table was so easy to pull together.  The table setting I already had and then it was just a trip to my local grocer (wish it was to a local farm) and picking up fresh fruit, fresh flowers and eucalyptus branches.  Hope this inspires your upcoming Thanksgiving!
SHOP the POST:

Here are some other Farm to Table Inspired Thanksgiving Items: